Bathurst 1000 coverage scoops Logie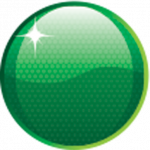 The 2009 Supercheap Auto Bathurst 1000 has won the Logie for Most Outstanding Sports Coverage in tonight's TV Week Logie Awards at the Crown Paladium in Melbourne.
The coverage has won the award six times in the past 11 years (2000, 2004, 2005, 2006, 2008, 2010).
The Bathurst 1000 beat the Emirates Melbourne Cup Carnival (Seven Network), AFL Grand Final (Seven Network), NRL Grand Final (Nine Network) and Women's Australian Open Golf (ABC) to the reward.
The coverage of 'The Great Race' is produced by V8 Supercars Television in conjunction with the Seven Network.
Host commentator Matt White accepted the award and said that winning it was a "real blast."
"Every Bathurst V8 Supercar driver will tell you that the Bathurst 1000 is the longest, the hardest, the toughest, the most challenging and most frustrating day you could ever have," he said.
"But for those that win it – it's also the most satisfying and rewarding.
"It's very much the same in TV – so to get it right and be recognised is a real blast.
"The V8 Supercar coverage is a marriage between V8 Supercars TV Australia and Seven Sport. So on behalf of V8 Supercar Chairman Tony Cochrane and Seven's Head of Sport Saul Shtein, thank you to the 300 people who put the Bathurst weekend together.
"We understand its importance in Australian sport and we want to deliver.
"I want to make special mention to a couple of people. To our director Nathan Prendergast – first time in control congratulations to you. And to the editor – who everyone should know about; his name is Jeremy Mather. He is the man responsible for piecing together an enormously and incredible opening sequence which was voiced by Academy award winner Russell Crowe.
"So to Jezza thankyou , and to Russell we will see your Oscar and raise you a Logie."