White poised for second Targa Tasmania victory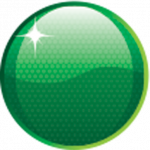 Burnie's Jason White is in the box seat to win his second Targa Tasmania tarmac rally crown with a commanding one minute and nine second lead heading into the final day of the six-day classic.
Driving a 2010 Lamborghini Gallardo Super Trofeo Strada, White used his local knowledge to advantage, taking a stranglehold on the event. He demonstrated his skills in the tricky conditions down the west coast of the state, moving further ahead of Ray Vandersee in a Skelta G-Force and 2009 winner Tony Quinn's Nissan GT-R.
Victorian Rex Broadbent is set to take back-to-back Classic titles in his Porsche 911 RS, while Tasmanian Tony Warren still leads the Showroom class and looks set for his second win.
White, who last won Targa Tasmania in 2005 at the wheel of a Nissan Skyline GT-R, was happy with his day, but predictably, he wasn't claiming victory just yet, knowing that tomorrow's seven stages across 120 competitive kilometres will prove to be a real test of man and machine.
"There's probably a good 10 or 12 kilometres of road that I haven't seen in competition before, or made pacenotes for, so hopefully we'll have enough of a buffer to not really have to take too many risks in the last few stages," White said.
"Our tyres are quite hard so we don't have a tyre wear issue."
Vandersee and his rear-wheel drive Skelta set a scorching pace throughout the day, but failed to make in-roads into White's lead.
Third placed Tony Quinn could have been closer to the lead had it not been for some computer issues in his Nissan GT-R, yet he still lies a third, ahead of Steve Jones (Nissan) and Jamie Vandenberg (Mitsubishi).
Broadbent came under pressure early in the day from Datsun 240Z driver Jon Siddins, who narrowed the lead to under a minute and a half mid-way through the day. But Siddins crashed on the Hellyer Gorge stage, leaving the Porsche driver well clear of the pack.
Warren looks all but assured of a second Showroom victory as he enters the final day with a lead over 90 seconds. The Lancer driver pulled further ahead of fellow Mitsubishi driver Dean Evans, who struck problems on the day's final stage.
The front-wheel drive Mazda3 MPS of Brendan Reeves continues to impress in and is now up to second place.
The highlights of the final day will be the event's longest stage, the 56 kilometre Arrowsmith, and the final spectator stage near the Hobart Airport where a big crowd is expected.
The winners will spray the champagne at Hobart's Wrest Point on 4pm tomorrow afternoon.
Results after Day 4 of Targa Tasmania: Pure Tasmania Modern Competition
| | | | |
| --- | --- | --- | --- |
| No | Driver | Car | Time |
| 1 | Jason White (TAS) / John White (TAS) | 2010 Lamborghini Gallardo Supertrofeo Strada | Leader |
| 2 | Ray Vandersee (QLD) / Cameron Reeves (QLD) | 2009 Skelta G-Force S/C Spec A | +1:09 |
| 3 | Tony Quinn (QLD) / Naomi Tillett (SA) | 2009 Nissan GT-R | +3:25 |
| 4 | Steve Jones (WA) / Ben Searchy (WA) | 2008 Nissan GT-R | +3:52 |
| 5 | Jamie Vandenberg (TAS) / Simon Vandenberg (TAS) | 2006 Mitsubishi Lancer Evolution IX | +4:32 |
| 6 | Jim Richards (VIC) / Barry Oliver (TAS) | 2010 Porsche 911 GT3 RS | +5:06 |
| 7 | Dean Herridge (WA) / Glen Weston (QLD) | 2008 Subaru Impreza WRX STi | +6:43 |
| 8 | Tony Alford (QLD) / Karl Farmer (QLD) | 2007 Nissan GT-R | +9:46 |
| 9 | Angus Kennard (NSW) / Damien Grimwood (TAS) | Subaru Impreza WRX STi Spec | +10:32 |
| 10 | Simon Bartter (NSW) / Ian Wheeler (TAS) | 2009 Subaru Impreza STi | +10:57 |