Tyre dramas plague Man Champs field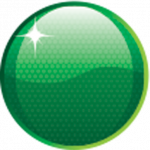 The opening day of action for the Shannons Nationals Motor Racing Championships at Phillip Island today concluded with three races for the Australian Manufacturers Championship, the Formula 3 Australian Drivers Championship and the Australian Superkart Championship.
Stuart Kostera romped away in a thrilling hour-long opening race for the Australian Manufacturers Championship, as tyre dramas claimed many victims throughout the field.
Kostera battled with his Mitsubishi Lancer EVO team-mate Inky Tulloch, but a puncture slowed the Kiwi late in the race, and he was subsequently penalised two-laps post-race for completing his compulsory pit stop outside of the designated window, eventually being classified in 11th.
Kurt Wimmer, who was teamed with Lee Castle drove a top race in their Subaru WRX Sti to just lead Garry Holt/Ryan McLeod (BMW) over the finish line for second and third, but the Subaru also fell foul of the officials for a similar pit infringement and were eventually classified in ninth.
This elevated Peter O'Donnell and his BMW 130i to third outright after he caught and passed the brilliant little Renault Clio of Richard Gartner over the finish line.
Other drivers to suffer punctures included Jake Camilleri, Hadrian Morrall and Lauren Gray.
Mitch Evans picked up the fourth win of his Formula 3 season, after dominating qualifying in his Team BRM Dallara.
Fellow front-row starter and championship leader Tom Tweedie made the best of the start, leading the field on the first lap.
"I got too much wheel spin and suffered on the dirty side of the track, plus my rear tyres weren't up to temperature," Evans said.
"I had managed to get a really good run on Tom out of the Southern Loop and I managed to pass him around the outside.
"Ben (Barker) didn't really expect us to be two-wide through there and he went off track, but he'll bounce back tomorrow.
"At the end I was just conserving the tyres for tomorrow's races."
Tweedie was second from Barker, with Chris Gilmour and Kristian Lindbom battling to the finish after Lindbom stalled on the starting line.
Ben Crighton suffered a tough day in sixth after falling off at MG Corner on the first lap.
Aussie ace Warren McIlveen came through the pack to win the opening race for the Australian Superkart Championships aboard his Stockman, heading home British visitor and former world champion Trevor Roberts for second.
Pole sitter by virtue of being on top of the charts in the two-qualifying sessions, Garry Pegoraro had to settle for third at the finish.
The Commodore Cup National Series and the Australian Saloon Car Series will both have three races tomorrow, with the respective pole positions going to Scott Andrews and Shawn Jamieson.
Racing kicks off at 9:30am tomorrow with the second Superkart race, and concludes with the final hour-long Australian Manufacturers Championship race.