Two spectators and driver cleared of injury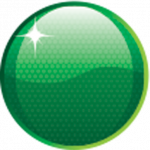 Two spectators and a MINI Challenge race car driver have been cleared of any serious injury after an incident at the Ipswich 300 at Queensland Raceway today.
The MINI Challenge car of Queenslander Kaine Magro lost control and rolled over a protective barrier into a crowd gathered at turn six of the track. Medical crews and Police were on-site immediately.
All three were transported to Ipswich General Hospital for precautionary tests. The driver of the MINI Challenge car, Magro, was released from Hospital soon after.
The two male spectators, a 59-year-old with a cut to the forehead, and a 60-year-old, with mild concussion, suffered only minor injuries. At the time of issue they were undergoing precautionary CT scans.
Emergency crews were on site within minutes along with medical staff and Police. Racing re-commenced after a short delay to the program.
CAMS, the Confederation of Australian Motor Sport, will investigate the incident. CAMS is responsible for motorsport safety within Australia.