Tander and tyres: Keeping an eye on Winton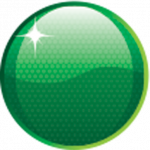 While the focus at Queensland Raceway this weekend will all be on the pace and wear rate of Dunlop's Sprint tyres, Garth Tander says that Winton Raceway's V8 Supercars round will be kept close in mind.
For the first time in V8 Supercar history, qualifying and the two races held at the Ipswich 300 this weekend will be staged entirely on the Dunlop's soft compound tyre which features higher grip and faster degradation.
In two weeks time, Winton Motor Raceway's round will also host an 'all-Sprint' round, and Tander, driver of the #2 Toll Holden Racing Team Commodore, says that while Winton is a totally different track to QR, an extra eye will be kept on the performance of the tyre and the best way to use it at Winton.
"There will be bits and pieces of information that you'll be able to translate from Queensland Raceway to Winton," he told Speedcafe.com.au.
"We're using the Sprint tyre over the course of the weekend different to the way we used it last year. There's going to be a bit of learning on the run, and what you learn this weekend will apply to when we got to Winton. Particularly as far as how we go about qualifying and how you use your tyres sets.
"The tyre will react differently on a second run than it does on the first run, being the soft compound, and it will be important to monitor that."
Tander expects both Queensland Raceway and Winton to produce better racing – mainly due to the degradation, not the stickiness of the Sprint tyre.
"Here at Queensland Raceway, it will provide good racing, the degradation will be higher, and the degradation rates will be different car-to-car, team-to-team," he said.
"That will provide interesting racing, interesting strategy. Queensland Raceway has always had interesting racing anyway ­– there's three genuine passing opportunities here.
"At Winton, it's hard to pass on the standard tyre, so adding the degradation will spice it up. I read the stuff what Russell (Ingall) was saying in that the sport needs some spicing up, and I'd agree with that. I think it needs something to take the predictability out it."