Stoner: I want to go for the win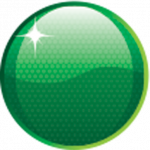 Former MotoGP World Champion Casey Stoner will be aiming to win this weekend's Spanish Grand Prix, despite a patchy history at the Jerez circuit.
The Australian, who fell while leading the opening round at Qatar three weeks ago, has only one podium to his name at Jerez – the home race of title contenders Jorge Lorenzo and Dani Pedrosa.
"I want to go for the win this year," he told Autosport.
"In the past it's been basically damage limitation at this track, because we've just never been able to cut it.
"We've had a good lap or two where we've been fine, but trying to string some laps together, we've just struggled. Last year we didn't have grip, the year before that the engine characteristic just didn't want to work.
"This year we've finally got everything together and I should have a chance here. I believe we've got a better chance than ever of winning this race."
He also noted that losing the opening race in Qatar (the first time he'd done so since joining Ducati in 2007) was not necessarily a bad sign for his championship aspirations.
"The fact that I didn't win the first race might be a good indication of what can happen this season," he said optimistically.
"I've won there the last three years, but the last two seasons have ended up disasters. Hopefully we can just move on from there and make this the start of our season."