Lowndes set to run Australasian Safari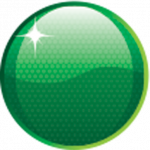 TeamVodafone star Craig Lowndes is set to switch his skills to rallying when he drives a Holden Colorado in this year's Australasian Safari in Western Australia.
Lowndes has told the Courier-Mail that he is 99 percent confirmed to pilot the car that Paul and Kees Weel drove in last year's event.
"The car had a run last year with Paul Weel and his dad and it ran strong until the last day with an engine problem," Lowndes told Courier-Mail journalist Mark Hinchliffe.
"I've got my eyes on the prize. Once the weekend is out of the way I'll have another think about the Safari. There are a lot of things going on in my life right now."
Lowndes shook off comparisons with his mentor Peter Brock, who competed four times in the Safari with a best result of third and was a winner of the Repco Round Australia rally trial.
"Some people may say I'm following Brock, but this is something I've always wanted to do," Lowndes told the Courier-Mail.
This year's Australasian Safari will be staged in the WA outback from September 17-25, in between the V8 Supercar endurance events at Phillip Island and Bathurst.
CLICK HERE to read the full story in Brisbane's Courier-Mail newspaper.