KERS looking likely for F1 return in 2011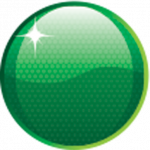 Kinetic Energy Recovery Systems appear destined to rejoin Formula 1 in 2011, following a meeting between Formula One Teams Association members this week.
According to Williams Technical Director, and FOTA Technical Working Group member, Sam Michael, the latest push for the 'green' technology has come from the Ferrari and Renault teams.
Ferrari are said to be particularly keen on the alternative energy devices, having shown off a version of their 599 GTB road car fitted with KERS at last month's Geneva Motor Show.
"Ferrari and Renault put forward proposals that they could do KERS for less than a million euros," Michael told the BBC when discussing the FOTA meeting.
"Renault will supply anyone who asks for it on the grid and Ferrari will supply any of their customers, anyone who is running a Ferrari engine."
It had earlier been thought that an identical KERS system would be supplied to every team, in the interest of cost containment.
If KERS does return in 2011, Williams look set to introduce their own systems – with the Grove based Williams F1 company having this week announced an increased shareholding in Williams Hybrid Power.
The team have had part ownership of WHP since 2008 (when it was rebranded from Automotive Hybrid Power), but did not race the company's radical flywheel-based KERS system in 2009.
The increase in ownership comes as somewhat of a surprise, as it is believed that flywheel KERS systems will not be viable in 2011, thanks to the current generation cars requiring much larger fuel tanks in comparison to those run last year.
Michael said that FOTA wish to make a decision as to the return of KERS by next weekend's race in Barcelona.