Bright bitter over treatment from Ford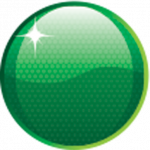 Jason Bright says that Ford deserves to be outnumber and outclassed in this year's V8 Supercars Championship Series after slashing its funding of the sport.
Bright has hit out at the Blue Oval in an interview with The Daily Telegraph newspaper, saying that it was Ford's withdrawal that forced his Britek operation to close its doors after the 2008 season.
"For sure they have got what they deserve," Bright told Daily Telegraph journalist James Phelps.
"They spent a lot of money to get the ingredients right over a lot of years and then they let it all go. There is a reason why they haven't won a race this year."
The 1998 Bathurst winner, who returned to the Holden fold in 2010 and now drives the #14 Trading Post Commodore for Brad Jones Racing, said that he is still bitter after having to sack his 30 Britek employees when Ford withdrew support mid-contract.
"I am definitely bitter," Bright told The Daily Telegraph.
"It was a massive kick in the guts because I felt I held up held my end of the deal.
"They spent a lot of money not only on myself but getting [Craig] Lowndes over to Ford and then just watched all that money and effort go down the drain."
To read the full story from The Daily Telegraph just CLICK HERE