Young driver to make V8 Supercars history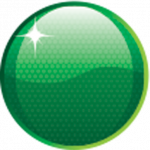 Scott McLaughlin will make V8 Supercars history this weekend at Queensland Raceway.
The 16-year-old, who regularly drives around the Gold Coast streets on his L-Plates, will become the youngster-ever driver to compete in a V8 Supercar.
The New Zealander will line up for the second round of the Fujitsu V8 Supercar Series, joining the 20 other drivers on the grid for the Ipswich 300 at Queensland Raceway.
McLaughlin boasts a celebrated karting career along with a handful of Formula Ford and MINI Challenge races before he stepped into the Fujitsu Series in a Fujitsu Racing Falcon BF, run by Stone Brothers Racing.
"All my friends are pretty jealous of the fact I'm racing a V8 Supercar, mainly because most of them don't have their license yet," said McLaughlin.
"They think it's pretty cool, not just because I'm driving around in a 650-horsepower V8 Supercar, but also because they're keen to get free tickets.
"But I've got mixed emotions about this weekend – I'm excited to make my first start in a V8 Supercar but it's nerve-racking to have all these top V8 Supercar drivers and young aspiring drivers looking for that same dream job you want one day in the main series."
McLaughlin has completed many V8 laps around the Ipswich track in testing conditions, but never in a race.
"I did 90 laps at the last test day and I think I've done about 250 laps all up," he said.
"I've certainly got my head around Queensland Raceway, but it's when we go to other tracks that I'm going to take a little more time to get up to pace."
Also debuting in the Fujitsu Series this weekend is Wayne Miles, driving the ex-Paul Cruickshank Racing Ford Falcon BF, sponsored by East Coast Traffic Control. Miles is a former speedway racer who enters the Fujitsu Series after a short stint in MINI Challenge in 2009.
"This is living a dream really. We've done a few years in the Speedway ranks and I felt it was time to try something different," said Miles.
"I felt like we needed a new challenge. I mean why not? It's been a steep learning curve and it will be for some time, but that's what life is about. We're learning every day."
The Fujitsu Series will first appear on track at Queensland Raceway at 9:00am Friday morning for Practice 1, with Qualifying and Race 1 on Saturday and Race 2 and Race 3 on Sunday.
Steve Owen's Clipsal 500 clean sweep positions him at the top of the Fujitsu Series standings, ahead of James Moffat and rookies Ant Pedersen, Tim Blanchard and Nick Percat.
Fujitsu V8 Supercar Series standings (after Round 1 of 7)
1. Steve Owen (300 points)
2. James Moffat (276)
3. Ant Pedersen (222)
4. Tim Blanchard (222)
5. Nick Percat (198)