Frosty: Sprintcars is 'real blokes racing'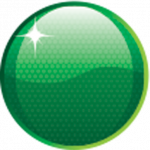 Mark Winterbottom has labelled Sprintcar racing as 'real blokes racing' after he saddled up in the Orrcon Steel-backed East Coast Pipeline two-seater Sprintcar piloted by former Australian Champion Robbie Farr at Brisbane International Speedway.
Having grown up around speedway with his father being a two-time Australian Sprintcar Champion, 'Frosty' has had an appreciation for dirt track racing for many years, however, this appreciation went to another level last night.
The 28 year-old was awestruck after climbing out of the machine that produces 900 horsepower, 250 more than a V8 Supercar, and is only half the weight of Winterbottom's Orrcon Steel FPR Falcon V8 Supercar.
"That is just awesome," said Winterbottom.
"Sprintcar racing is real blokes racing, on dirt turning in flat out and smelling that methanol – it's just unreal.
"To go for a ride in a two seater Sprintcar is a unique experience and it really blew me away.
"It's a great opportunity to be part of it thanks to Orrcon Steel's involvement with the East Coast Pipeline team, the only word that can describe it is awesome.
Winterbottom's team-mate Steven Richards, a two-time Bathurst champion, has had the opportunity to drive a Sprintcar previously but after riding as a passenger last night he was simply in awe.
"That was just incredible, it is unlike anything I've ever experienced before," said Richards.
"You're not used to turning into a corner with so much throttle on and the grip that these cars produce is just phenomenal.
"I've been very lucky to have a drive of one but going for a ride as a passenger with a good steerer is just something else.
"If I go anywhere near as fast as what that felt this weekend, I think I'll win by a lap."