White clears out as others crash at Targa Tasmania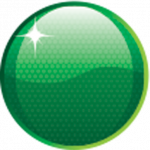 Burnie's Jason White has continued his dominance of Targa Tasmania by further extending his lead on day three of the classic tarmac rally.
The Lamborghini Gallardo Super Trofeo Strada driver increased his lead to one minute on a day when key rivals Steve Glenney and Matt Close crashed out of the event.
Tasmanian Tony Warren continues to lead the Showroom competition in his Mitsubishi Lancer Evolution IX, while Rex Broadbent has again proved to be virtually uncatchable in his quest for another Classic crown.
Conditions on day three were primarily dry, with misty rain affecting some stages, however that didn't slow the flying Jason White. He started the day with a 31 second advantage, and almost doubled that by day's end.
"We've had a great day. It started off well this morning and continued on this afternoon," White said.
"We had a couple of moments with some scary road surface changes, but apart from that it's been as planned.
"But there's no time to relax, especially with the longer stages coming up Saturday and Sunday. If you relax when someone else is having a crack, you could lose a second per kilometre, which could mean a half a minute in some of the longer stages. "
Steve Glenney's Mazda had turbo hose problems early in the day, but the South Australian then crashed out of the event after colliding with another car. The accident took out Glenney's Mazda RX8, and the Nissan Skyline of David Ayers.
Glenney's mishap promoted Queenslander Ray Vandersee to second in his Australian-built Skelta G-Force, and despite the one minute deficit, he hasn't given up on his chances of victory.
Last year's Targa champion, Tony Quinn, is still in contention in his Nissan GT-R, 26 seconds behind the flying Skelta, while Steve Jones (Nissan), Jamie Vandenberg (Mitsubishi), and Jim Richards (Porsche) have all moved up the leader board during the day and are fourth, fifth and sixth respectively.
While still pushing hard, Rex Broadbent has a vice-like grip on the Classic competition title, increasing his lead to over a minute and a half.
Second placed Jon Siddins is still hanging in there in his 1970 Datsun 240Z, but has resigned himself to the fact that Broadbent is out of reach.
Showroom competition leader, Tony Warren, had an off-road excursion during the day that has seen his lead narrow to 53 seconds, but he still holds a commanding advantage over fellow Lancer Evo driver Dean Evans.
Evans is 42 seconds ahead of front-wheel drive Mazda3 MPS driver Brendan Reeves, who had a better day than his team-mate Glenney, including winning the 16 kilometre Paloona stage.
Scott Millar lies fourth, followed by Greg Burrowes, both drivers in Mitsubishis.
The fourth day of Targa Tasmania is the longest so far, with crews making the trek from Launceston, down the west coast to Strahan. Damp conditions are almost guaranteed on some of the eight Targa stages, which total 166 competitive kilometres.
Three of the stages are over 30 kilometres in length, including famous tests such as Cethana and Riana. The tight and twisty Hellyer Gorge stage will also challenge competitors.
Results after Day 3 of Targa Tasmania: Pure Tasmania Modern Competition
| | | | |
| --- | --- | --- | --- |
| No | Driver | Car | Time |
| 1 | Jason White (TAS) / John White (TAS) | 2010 Lamborghini Gallardo Supertrofeo Strada | Leader |
| 2 | Ray Vandersee (QLD) / Cameron Reeves (QLD) | 2009 Skelta G-Force S/C Spec A | +1:00 |
| 3 | Tony Quinn (QLD) / Naomi Tillett (SA) | 2009 Nissan GT-R | +1:27 |
| 4 | Steve Jones (WA) / Ben Searchy (WA) | 2008 Nissan GT-R | +1:37 |
| 5 | Jamie Vandenberg (TAS) / Simon Vandenberg (TAS) | 2006 Mitsubishi Lancer Evolution IX | +3:41 |
| 6 | Jim Richards (VIC) / Barry Oliver (TAS) | 2010 Porsche 911 GT3 RS | +3:51 |
| 7 | Dean Herridge (WA) / Glen Weston (QLD) | 2008 Subaru Impreza WRX STi | +5:24 |
| 8 | Tony Alford (QLD) / Karl Farmer (QLD) | 2007 Nissan GT-R | +5:24 |
| 9 | Tim Hendy (QLD) / Daniel Willson (TAS) | 2005 Daytona Couple | +5:37 |
| 10 | Simon Bartter (NSW) / Ian Wheeler (TAS) | 2009 Subaru Impreza STi | +6:15 |