White branding for Dunlop's V8 sticky rubber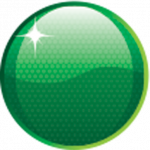 White Dunlop branding will be the way Sprint tyres are identified at the next two rounds of the V8 Supercars Championship Series at Queensland Raceway and Winton Motor Raceway.
White logos have been placed on the Sprint tyres, while the yellow logos remain on the standard Control tyre.
Last year, yellow bands around the wall of the tyres identified the Sprint tyres, but due to the maintenance required to apply the yellow paint, white branding will be trialled over the next two rounds. Both Queensland Raceway and Winton will be the only rounds this year where the tyre is run exclusively over the entire weekend of racing.
Dunlop's Kevin Fitzsimons says that there's a chance for white painted bands to return for the other Sprint rounds later in the year, but for the full-Sprint rounds, quick identification plus easy application was the key to the change.
"We wanted to try and differentiate the two tyres more easily," he said.
"Last year, they had soft written on them, but they were confusing for a lot of people. They didn't look any different (ED: without the painted yellow bands). Cosmetically, the tyres are different, and now, they have a different barcode on them – rectangular barcode, as apposed to the circular, plus the white brand.
"For the teams back at the workshop, for the officials in pit lane, it's a lot clearer now what is a soft tyre and what isn't.
"The yellow paint was a shocking thing. Trying to put paint on something that's flexible and hot, it doesn't really work. Trying to put the yellow band in the production process slows the production line down massively. The factory doesn't really want to do it that way. It makes it more difficult. To keep the cost of the tyre down, we elected not to do that.
"This should differentiate it enough. If they wanted to put a white strip on it, we probably could, but we won't do that for the next two rounds, and we'll see how this looks running down pit lane.
"Maybe for Darwin, Tasmania and Sandown we'll put a white strip on it, but we'll just see how this looks driving down pit lane which is a critical thing for the officials on the timing monitors to know who is on the soft tyre and who isn't.
"Hopefully, this is fulfils what we need. You lose a whole day basically on the set-up of the paint."