Tony Ricciardello becomes first-time Dad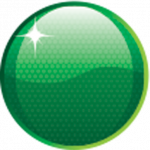 Kelly Racing V8 Supercars driver Tony Ricciardello became a Dad for the first this week, introducing Orlando Basil into the world.
The Stratco-supported driver and wife Carla welcomed their new son Orlando to the family on Wednesday morning in their hometown of Perth, Western Australia.
The birth delayed Ricciardello's arrival to Queensland by one day ahead of this weekend's Ipswich 300 at Queensland Raceway.
But Ricciardello is now focused on this weekend's racing activities, but his team have joined in the celebrations by adding a 'Baby On Board' sticker to the rear of his #16 Stratco Holden Commodore.
"It's just an amazing feeling," said Ricciardello.
"Becoming a father is something that you cannot appreciate until it happens to you.
"This week has been a bit of a blur and such a sensational time in our lives. I'm low on sleep and the phone has been running hot, but now it's down to business.
"The sticker was a nice touch from the boys. A lot of the guys on the Kelly Racing crew are Dads themselves, including Todd (Kelly) and 'Bargs' (Jason Bargwanna), so there is no shortage of advice flying around …"
After practice today, Ricciardello may have still be catching up on sleep, finishing the session last of the 29 cars, although this is the first time he has ever used the Sprint tyres on a V8 Supercar.
"It was all about getting used to the soft compound tyre for the first time today," said Ricciardello.
"It's amazing how different the tyre is compared to what we are normally used to.
"It seems to be more enjoyable to drive and you can actually have a go into the corner with the extra grip.
"We are happy with how we are going and the direction we are heading with the Stratco Commodore. We've just got to keep that progress going and keep working hard on it."
V8 Supercars qualifying kicks off at 11.20 tomorrow.