Silverstone unveils new Arena GP circuit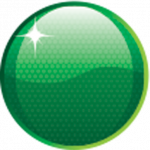 Silverstone officially opened its new Arena Grand Prix circuit and secured approval from the FIA for its Formula One license yesterday.
The new circuit features an infield section which sees the circuit take a right turn at the old 'Abbey' bend and into a new loop section.
The extensions and improvement to the circuit have played their part in securing the track as the host of the British Grand Prix after the group of investors who sought to take the GP to Donington Park failed to complete the build of the circuit.
BRDC president and 1996 F1 world champ Damon Hill says that the revamped venue is a step in the tight direction for the fans and drivers.
"This is a very proud day for Silverstone," said Hill.
"The new section of track and improvements made elsewhere to the circuit are fantastic. The changes provide not only a stunning new driving challenge but will also lead to an enhanced spectator experience and provide great flexibility in terms of the different layouts we can use."
The opening was attended by Australian Red Bull driver Mark Webber, David Coulthard, Mike Gascoyne, Nick Fry, Christian Horner and Johnny Herbert.
For more with Damon Hill, check out today's 'Where are they now?' CLICK HERE