Luff joins MINI Challenge ranks this weekend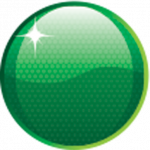 Warren Luff has joined a quality line-up in this weekend's Hertz MINI Challenge, delivered by Pizza Capers at Queensland Raceway.
Warren Luff joins the MINI fold under the McElrea Racing banner along with another last minute entrant in Sarah Harley, who becomes the first female driver to contest a 2010 event in the MINI Challenge series.
Luff will line-up this weekend against current V8 endurance drivers Dean Canto and Luke Youlden.
The Dick Johnson Racing endurance man contested the twin-driver MINI round at Townsville last year and is excited to have his first solo round against his part-time V8 sparring partners.
"I'm really looking forward to driving the MINI this weekend," he said.
"I had a run in Townsville last year with Grant Denyer and have tested the car a couple of times so it'll be good to get back into it on the home track. Dean, Luke and I will all be battling it out in the enduros later this year so it will be good fun and a bit of a preview of what's to come.
"The more established guys like Paul Stokell and Chris Alajajian are obviously the benchmark so we have to be up with them."
Luff, Canto and Youlden will also get seat time in V8 Supercars today, driving in the first two practice sessions.
Round 3 at Queensland Raceway will see a four-race format on Saturday and Sunday with two practice sessions today and qualifying on Saturday morning.
MINI Challenge, Ipswich – Entry List
1 Paul Stokell QLD
3 Chris Wootton QLD
5 Luke Youlden VIC
6 Dean Canto VIC
7 John Magro QLD
8 Kain Magro QLD
9 Chris Alajajian NSW
11 Gavin Yortt NZ
13 Peter McNiven VIC
15 Warren Luff QLD
19 Sarah Harley QLD
25 Brendan Cook QLD
28 Sean Carter VIC
50 Steven Bradbury VIC
68 Stephen Butcher NSW
95 Matthew MacKelden QLD