Damon Hill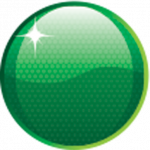 Damon Hill will be remembered as one of the names of Grand Prix racing. He raced with several teams during his eight-year career but is best linked with the mighty Williams team.
Hill raced with Williams during what can be termed its 'golden age'. Between 1980 and 1997 it won nine constructors' and seven drivers' Formula One titles. Hill bagged one of these, in 1996, but could quite easily have had a second (he lost the 1994 World Championship to Michael Schumacher in controversial circumstances by a solitary point).
Twenty one of Hill's 22 Grand Prix victories, 40 of his 42 podiums and all 20 of his pole positions came while racing at Williams – and during a time when he was teammates to a couple of rookie drivers by the name of Alain Prost and Ayrton Senna.
It's fair to say that Damon Hill was born with racing in his blood. His father Graham Hill won the F1 championship in 1962 and 1968. When Hill Jr won the title in 1996 history was made, they were the first father and son in the championship's history to win the F1 Drivers' title.
Damon started racing motors bikes, but it has been reported that his mother wanted him to race something safer and introduced him to cars.
Some driver CVs read impressively, they've won every championship that they've entered:  Karting, Formula Ford, Formula 3, F3000, Formula 1; they are all there, all ticked off as won. Hill's early career stats don't really stack up when you look at the success he had in F1.
He raced in Formula Ford, did some F3000, test drove at Williams and had his F1GP debut in an under-performing Brabham. He had the odd podium and showed glimpses of brilliance but eventually got his F3000 drive thanks to his surname, not his underlying talent.
Hill's big break came in 1993. Nigel Mansell had won the F1 crown the year before and decided to throw in the towel and head to the US CART Championship (think of Indy cars). Williams decided to elevate its test driver to full time duties and partner French legend Alain Prost.
Hill spent the next four years racing with Williams. During this time Hill etched himself into the Williams record books – other than Mansell he was the most successful driver produced by the team. They thanked him for his impressive run by sacking him at the end of 1996 in favour of a young Heinz-Harald Frentzen.
1997 saw Hill at Arrows and then he spent the final two years of his F1 career driving for the flamboyant Eddie Jordan.
The three years after the high-flying Williams days were tough, not to mention lean when it came to track success. His race results are littered with top 10s and retirements but only two podiums. Hill took his Arrows Yamaha to second at Hungry in 1997 and then recorded his last and Jordan's first race win at Spa in a rain soaked Belgian Grand Prix in 1998.
1999 was Hill's final year as an F1 driver, he actually announced his immediate retirement prior to the Canadian Grand Prix, but a good result changed his decision and he saw the season out. Between Hill and his new teammate Frentzen, they delivered Jordan its best ever constructors position – third.
Hill stayed involved in the racing and automotive industries after his F1 career finished. He was linked to a couple of car dealerships, did some work in the media, raced some cars and bikes at the Goodwood Festival of Speed, tested the new GP2 in 2005 and then took a 600hp Grand Prix Masters car for a spin at Silverstone in 2006.
At the time, he told ITV that as much as he enjoyed the experience, he wasn't looking to return to racing.
"It's thrilling to get back in a car after not having driven for so long and get familiar with that feeling of driving at high speed – you can see why you love doing it now," Hill said.
"I took a decision not to race a long time ago.
"I love driving, I love pushing the limit and all the rest of it but racing for me … I don't have an ambition to do it and I think that's an important part of the equation."
It was that same year (2006) that Hill's ties with motorsport became closer when he succeeded Jackie Stewart to become the President of the British Racing drivers' Club (BRDC), which owns Silverstone.
During his tenure at Silverstone he has revamped the facilities at the circuit and extended the track by almost 800 metres – adding six turns. He has also recently signed a contract with Bernie Eccelstone to stage the British Grand Prix at the track for the next 17 years, one-upping Donington Park with had the F1 rights but lost them due to financial problems.
Last week Hill told Britain's Daily Mail newspaper that he believes the new Silverstone is the best race track in the world.
"We think we have the world's greatest racetrack," said Hill.
"We think we have produced a racetrack of the future. It looks like it has the potential to be a real corker."
Hill went on to tell Autosport.com that he hoped that "we have designed a challenging, exciting track for them (the drivers) that will make them like racing here more than ever."
Hill will know soon enough if his opinion of the revamped race track in shared by the current crop of F1 drivers when they race there in July.