White extends lead in Targa Tasmania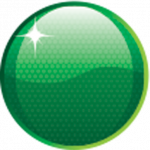 Jason White stretched the legs of the Lamborghini on day 2 of Targa Tasmania. Photo Credit: Joel Stickland
Local hero Jason White has produced blistering speed to build a commanding lead over the eight stages on day two of Targa Tasmania.
Driving his Lamborghini Gallardo Super Trofeo Strada, White and his co-driving uncle, John, extended their lead to 31 seconds after completing the demanding East Coast loop out to St Helens and back to Launceston.
Victorian Porsche driver, Rex Broadbent, dominated the day in the Classic competition in his 911 RS, to build a commanding lead of nearly a minute and a half, while Tasmania's Tony Warren came out on top after a day-long battle with Sydney's Dean Evans in the Showroom competition.
After yesterday's horrendous weather conditions when the north of the state was hit with heavy rain and strong winds, fine and sunny weather greeted crews for day two.
White was concerned that the day's tight and twisty stages wouldn't suit his four-wheel drive Lamborghini, yet he still managed to increase his lead despite a slow start on the famous Sidling stage out of Launceston.
"We lost a bit of time through the Sidling where we haven't put much time into the recce, and it showed because the car was quick enough to get through there in a good time, but we were backing off in places where we shouldn't have been," White said.
"Once we found out we'd lost some time we pushed a bit harder in the other stages, but we don't really have enough knowledge on the east coast stages to be committing 100 per cent.
"That's where you see guys like Steve Glenney in the Mazda really come into their own because they've done a lot of recce and know the stages really well. That's where the time is made up, and there's no point in having a heap of horsepower if you're backing off the throttle.
"We probably won't push 100 per cent until we get back up north in more familiar territory."
The dry weather meant it was a day where the two-wheel drive cars could strut their stuff, and both Steve Glenney (Mazda RX8) and Ray Vandersee (Skelta G-Force) made their move.
Glenney, a South Australian horse trainer, could have been closer to the lead had it not been for fuel pump problems on the first stage of the day.
"Who would have thought this little Mazda could be mixing it with the Lamborghinis and the GT-Rs" Glenney said.
Vandersee's charge saw him win two stages and climb to third place, an impressive 12 seconds clear of 2009 Targa Tasmania winner Tony Quinn.
West Australian Steve Jones lies fifth in his Nissan GT-R, while Matt Close is sixth in his Audi TT RS, which is making its debut in this event.
Friday sees Targa Tasmania head off on an eight-stage loop to the west of Launceston. Critical stages include Paloona, Mt Roland and Quamby Brook, while the lunch break will be held in Devonport.
Total competitive distance tomorrow is 79 kilometres – the most of any day of the event so far. Weather conditions are expected to be fine and sunny, with a top temperature of 18 degrees.
Results after Day 2 of Targa Tasmania: Pure Tasmania Modern Competition
| | | | |
| --- | --- | --- | --- |
| No | Driver | Car | Time |
| 1 | Jason White (TAS) / John White (TAS) | 2010 Lamborghini Gallardo Supertrofeo Strada | Leader |
| 2 | Steve Glenney (SA) / Bernie Webb (NSW) | 2009 Mazda RX-8 SP | +0:31 |
| 3 | Ray Vandersee (QLD) / Cameron Reeves (QLD) | 2009 Skelta G-Force S/C Spec A | +0:47 |
| 4 | Tony Quinn (QLD) / Naomi Tillett (SA) | 2009 Nissan GT-R | +0:59 |
| 5 | Steve Jones (WA) / Ben Searchy (WA) | 2008 Nissan GT-R | +1:19 |
| 6 | Matt Close (VIC) / Casey Close (VIC) | 2010 Audi TTRS | +2:28 |
| 7 | Jim Richards (VIC) / Barry Oliver (TAS) | 2010 Porsche 911 GT3 RS | +2:52 |
| 8 | Tony Alford (QLD) / Karl Farmer (QLD) | 2007 Nissan GT-R | +3:49 |
| 9 | Tim Hendy (QLD) / Daniel Willson (TAS) | 2005 Daytona Couple | +3:53 |
| 10 | Jamie Vandenberg (TAS) / Simon Vandenberg (TAS | 2006 Mitsubishi Lancer Evolution IX | +3:57 |