Tyre life the biggest factor at QR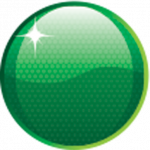 Jack Daniel's Racing driver Todd Kelly says that tyre life will be the deciding factor in racing at this weekend's Ipswich 300 at Queensland Raceway.
Kelly says that results will hinge on each driver's ability to look after the softer option tyres to be used this weekend.
"It's not how fast your car is, it's how well you manage your tyres that's going to win this event," said Kelly.
"Using the soft tyre for all the racing is something of an unknown so that should create some action out on-track."
The 'drop off' in speed of the softer tyre was on show in its select appearances last season, where each car was afforded just one set for the weekend.
Team-mate Rick Kelly says that while some drivers could surprise and jump to the front of the grid on the stickier rubber, the true challenge will be to make the option tyres last as long as possible.
"You could see some cars qualify really well and be very fast in the first five or 10 laps, then as their tyres fall off quicker than others you could see them fall back through the pack at a great rate of knots," said Rick.
"You could end up being 1.5 seconds a lap slower than the leaders if your car doesn't look after its tyres properly.
"So there is going to be a lot of passing and there's going to be a few drivers up the front that may over-cook their tyres while fighting with each other.
"It is really going to be 100 percent about tyre management and it's a new challenge, something different for us and something that I'm looking forward to."
Each car will be given 20 soft tyres for this weekend's two qualifying sessions and two races (38 laps on Saturday and 65 laps on Sunday).
Every entry will also be allowed to use eight pre-marked control tyres in practice and qualifying and another 'test' set of option tyres in practice only.