Perkins on double duties this weekend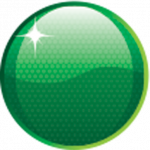 Jack Perkins will perform double duties this weekend at Queensland Raceway, competing in both the Fujitsu V8 Supercars Series and the Aussie Racing Cars.
Perkins, the son of six-times Bathurst legend Larry, will make his return to the Fujitsu Series, driving a self-prepared ex-Paul Morris Motorsport Commodore VE (entered as 'Jack Perkins Enterprises'). His last start in the Fujitsu Series was at Oran Park in 2008 where he won the round before stepping up to the V8 Championship Series last year.
Resigned to the bench this year, Perkins jumped at a late opportunity in the first round of the Aussie Racing Cars Series. He contested the second round at Hidden Valley where he won a race and currently sits fifth in the title in the #14 Toyota, just nine points behind series leader Kyle Clews.
Racing in both categories will see Jack compete in five practice sessions, two qualifying sessions and seven races over the three days at Willowbank's Queensland Raceway this weekend.
It's going to be a busy weekend for Jack, but he is ready for the challenge.
"It's going to be a fun and busy weekend!" he said.
"I really enjoy racing the little Aussie Racing Cars because the racing is so close and enjoyable. I must thank Phil Ward and the entire Aussie Racing Cars team for the opportunity to keep racing the #14 Toyota, and I look forward to improving on my championship position.
"I've also been very busy getting the #78 Supercheap Auto/Accu-Chek VE ready for this weekend. This has been a pretty big effort to get my own team together. It will be tough competition in both races, however the added bonus of extra laps around the QR circuit will be a benefit to me."
In other Aussie Racing Car news, Steve Smith has unveiled a brand-new sponsor. Big Kart Track has thrown its support behind Smith who has been absent from the category for some time after spending time in remote parts of Queensland on an exploration drilling rig to get his racing budget in order.
"Obviously the last couple of years have been tough not being able to race, although I made the sacrifice so I could come back this year and do a full season and it was definitely worth it," he said.
"Hopefully we can get some more sponsors on board with The Big Kart Track so I can keep racing next year."
The Aussie Racing Cars Series will get a live race aired on Channel 7 during the coverage of the V8 Supercars Championship Series this weekend (check your local guides).