FIRST PICS: D'Alberto's new major backing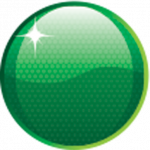 On the back of top 10 form in the past two events of the V8 Supercars Championship Series, Centaur Racing has secured a new major sponsor for the remainder of this season and all of 2011.
GB Galvanizing Service will adorn the bonnet of Tony D'Alberto's #3 Commodore VE, with other prominent signage on the rear of his car.
Team owner Al D'Alberto said that the results on track have certainly helped increase awareness off track.
"You can really feel the momentum coming from good results on track. We have a very focused team and dedicated sponsors who want to be a part of our growth. It's an exciting time for all of us," he said.
Established in 1980 and based in Melbourne's eastern suburbs of Bayswater and Dandenong, GB Galvanizing is Victoria's largest galvanizing firm.
Managing Director Gian Gucciardo welcomed Tony and his team to the GB Galvanizing family and believes that the sponsorship couldn't come at a better time for both parties.
"Our brand is growing, as is Tony's and we see real strength in being a part of Centaur Racing's rise in V8 Supercars," said Gucciardo.
"This partnership comes at a good time for both of us. Al, Tony and the team are doing a great job, we recognise that and want to be a part of it."
In the past month, D'Alberto has secured three new backers to the team, but they can't afford to rest on their laurels.
"Momentum is a big thing in sport, so we've got to keep moving forward," he said.
"There will be some tough days along the way, that's the nature of sport, but we are totally committed and focused on earning results and making sure our sponsors feel like they're an important part of the team."