2011 WRC calendar announced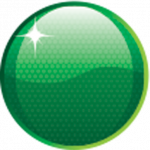 Rally Australia in northern NSW has been included in a 13-round 2011 World Rally Championship (WRC) calendar announced by the FIA World Motor Sport Council (WMSC).
The season will start in Sweden and end in Great Britain, following a fax vote of its members.
However, the door is open for the Monte Carlo Rally to re-join the series as a 14th event; this would be confirmed by the end of June. The Monte Carlo Rally has been part of the Intercontinental Rally Championship (IRC) for the past two years after the event organisers, the Automobile Club de Monaco, chose not to apply for a World Championship round after the advent of the two-year rotational system for WRC events. The Monte Carlo Rally was first held in 1911, and like the F1 race in the Principality, is considered one of the classics of the sport.   
"A 14th event could be added to calendar," stated a press release from the FIA: the governing body of world motor sport. "This would be approved by the WMSC on 23 June at the latest."
After a year off, the return of Rally Australia is part of the rotational system which it shares with Rally NZ; that event gets underway next weekend in Auckland.
The 2011 calendar sees a number of familiar names return to the forefront after a year of absence, such as Italy, Argentina and Greece. So far, there are no brand new events on the 2011 calendar and the first and last rallies on the schedule are the same as this year.
In total, nine of the rallies will be held on gravel, three are on asphalt and one is on snow and ice. Unlike this year, where June is a quiet month, there is at least one rally every month from February through to November – meaning that it will be a busy time for the teams in the debut season of the all-new World Rally Car formula.
The rally dates below are listed by the Sunday of each event, although organisers will once more have the possibility to run outside of the established Friday-Saturday-Sunday format next year.
2011 WRC Calendar
| | | |
| --- | --- | --- |
| Round | Date | Event |
| 1 | 13 February | Sweden |
| 2 | 6 March | Mexico |
| 3 | 27 March | Portugal |
| 4 | 17 April | Jordan |
| 5 | 8 May | Italy |
| 6 | 29 May | Argentina |
| 7 | 19 June | Greece |
| 8 | 31 July | Finland |
| 9 | 21 August | Germany |
| 10 | 11 September | Australia |
| 11 | 2 October | France |
| 12 | 23 October | Spain |
| 13 | 13 November | Great Britain |