Owen Kelly: V8s, America and beyond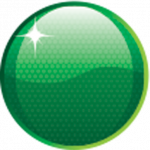 Owen Kelly will compete in the V8 Supercars endurance races with Jack Daniel's Racing this year.
Considered a V8 veteran, Kelly has never actually had a full-time gig in the V8 Series, however, his reliable record and fast pace always makes him a wanted commodity come September and October.
And even though he isn't competing full-time, he has been keeping fresh in America for the past few years with selected drives – and there's more to come.
Speedcafe.com.au's Grant Rowley spoke to him about his endurance race drive with Kelly Racing, his Fujitsu V8 Series return and his American plans.
SPEEDCAFE: You've got a very good V8 endurance drive with Jack Daniel's Racing. I'm sure you'd agree …
OWEN KELLY: Absolutely. Kelly Racing is obviously a new deal, but when you look at their car speed, they're not too far away from the leaders.
They had a good car at Bathurst last year and I'm sure they'll only improve that this year. And with the enduro rules the way they are, I'll go there with a good chance. Both Todd and Rick have won the race before. Size-wise, I fit in the car really well, and all those things make a real difference when you're on the race track.
SPEEDCAFE: Is there a preference for which of the brothers you team with?
OK: Nah, not at all. They're both bloody good. they've both won Bathurst before and they know how to do it. Most people would be proud to drive with either of them. And they're both good guys and easy to get along with. I don't have a preference at all.
SPEEDCAFE: You're kicking off your relationship this weekend with the team in a Kelly Racing Fujitsu V8 Series entry. It's a series you're familiar with and an easy way to ease yourself back into it.
OK: The idea is to get some seat time before the endurance races, and with the testing restrictions, it's difficult to give your enduro guys any decent miles. The Fujitsu Series is the perfect way to do it, and our number one thing this weekend is to get the seat time.
I think we'll have a pretty good car, we'll see what we can do and if we can fight for the win, we'll do that. But the big picture is the seat time and get all the laps we can under our belt. Come Bathurst, that will make a big difference.
SPEEDCAFE: Will you do any more Fujitsu V8 races with them? Winton in two weeks?
OK: We'll look at another one after this weekend. We'll get through the weekend, make sure we can role it into the truck and look at it after that.
SPEEDCAFE: Who is engineering you this weekend?
OK: The car will be engineered by the team's regular data engineer Peter Craik. It's going to be a group effort. There's a couple of guys who are dedicated to the car, but everyone else will be around. It's a good opportunity for some of the younger guys to look after the car that maybe wouldn't on their main cars.
SPEEDCAFE: And a good chance to go out and win this weekend?
OK: We're definitely not going to make up the numbers. I've won at Queensland Raceway before, so it's just a matter of seeing what we've got when we get there.
Paul Morris is racing and he'll have a quick car. Jack Perkins will have a good car, he'll be alright, and Steve Owen goes alright obviously. Plus you've got the regulars like James Moffat in an FPR car and a few others. There's a lot of good cars there. We'll just see what we've got, and if we've got the car to win, that's what we're there for.
SPEEDCAFE: How is your V8 Supercars racing this year fitting in with your American racing?
OK: I've got some stuff in America and the schedules for that fit in pretty well with my V8 commitments. I'll be going back there after Winton to do some stuff there and keep working on some deals.
SPEEDCAFE: You're involved with Marcos Ambrose in a Late Model team. How does that work?
OK: Marcos and I are 50/50 in it. The team is called Marcos Ambrose Motorsport. We've bought Martin Truex's Late Model team and rented some space at David Ragan's personal shop and we're going to run it out of there.
We want to encourage people to come over have a go, because it's quite cost effective. We want people to be involved in a 15-20 race program, which costs about US$200,000. You can do 15 to 20 races with that, plus testing. Compared to Formula Ford here, which costs about the same, it's really cost effective for what you get and what you can get out it.
Marcos oversees it from a management point of view, and Trip Wheeler (Ambrose's manager) is involved in it as well. The deal is if you want to go onto the next thing, we can take you to the Camping World East Series, and if you've got the budget, we can keep supplying the answers. There would be a lot of people out there who don't know how to go about their racing, and between Marcos and I, we know just about every team – we know who is who.
The Late Model thing is hard – it's harder than V8 Supercars. There are so many good dudes doing it. There's not 30 of them doing it, there's 30 of them at every track who don't race anywhere else, and then you've got the touring guys who do all the tracks. It's a massive series on its own, but it's a cost effective way to get some seat time to see if you are any good at it and you don't need to spend a $1 million on it …
SPEEDCAFE: Is America still your racing future? Is V8s a second choice?
OK: America at the moment is in a big hole. Nobody's got any money, no one is doing any driver development stuff. Everyone has really pulled in the reigns, which has affected what I'm doing over there and it has been difficult to get anything going.
Naturally, anyone with any money is able to do something. There's some good deals if you've got money to pour into it, and that's because of the economy. It's in a really bad shape, and you've got to be there to understand how difficult it is.
The teams that are still going … it's quite amazing that some of them are still going. A lot of them are on the brink and it makes them hard to really get something happening.
SPEEDCAFE: Do you have time plan on how long you want to be there?
OK: Well, my current visa has run out, so I'm effectively living in Australia so I'm going to travel to and from the States for the commitments I've got coming up to see what that leads to.
I'm also looking at what options are going to available in V8 Supercars next year too. I've never actually done a full year in a Supercar, so that's something that is high on my priority list as well. Compared to other racing series around the world, the Supercar championship is in great shape and I can't see that changing and I'd like to have a real go at it.