Owen Kelly considers V8 Supercars future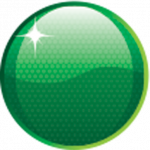 Owen Kelly would consider a return to Australia next year to compete in V8 Supercars, depending on some pending American engagements.
Kelly was announced yesterday as Jack Daniel's Racing's endurance driver and will steer the #77 Metaland Commodore VE, run by Kelly Racing in the Fujitsu V8 Series.
Kelly, who has been living in the USA for the past two years, told Speedcafe.com.au that he's be interested in a full-time V8 drive if the right deal presented itself.
"Well, my current visa has run out, so I'm effectively living in Australia so I'm going to travel to and from the States for the commitments I've got coming up to see what that leads to," he said.
"I'm also looking at what options are going to available in V8 Supercars next year too. I've never actually done a full year in a Supercar, so that's something that is high on my priority list as well.
"Compared to other racing series around the world, the Supercar championship is in great shape and I can't see that changing and I'd like to have a real go at it."
Kelly has competed in Late Model NASCAR events in America in the past couple of years and recently purchased a Late Model team in partnership with Australian NASCAR star Marcos Ambrose.
The 33-year-old, originally from Tasmania, says he's like to see some Australians come to the USA and try out the NASCAR scene.
"Marcos and I are 50/50 in it. The team is called Marcos Ambrose Motorsport. We've bought Martin Truex's Late Model team and rented some space at David Regan's personal shop and we're going to run it out of there," he said.
"We want to encourage people to come over have a go, because it's quite cost effective. We want people to be involved in a 15-20 race program, which costs about US$200,000. You can do 15 to 20 races with that, plus testing. Compared to Formula Ford here, which costs about the same, it's really cost effective for what you get and what you can get out it."
For more with Owen Kelly CLICK HERE for today's Speedcafe.com.au Café Chat …