IndyCar announces separate road/oval titles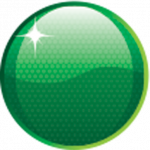 The Indy Racing League has announced plans for a new oval and road title contests within the overall IZOD IndyCar Series driver championship – beginning this year.
Using the current championship points system, the highest-scoring oval and road/street drivers will be crowned champion of their respective racing discipline. The road title will culminate at Infineon Raceway, while the oval contest will conclude at Twin Ring Motegi. The season finale at Homestead-Miami Speedway will be reserved to honor the overall IZOD IndyCar Series champion.
All three rounds of this year's title so far have been held on road/street courses, with Australian Will Power leading the title charge.
Drivers will compete for bonuses presented to both category champions, with the purse to be announced at a later date.
"The IZOD IndyCar Series offers one of the most challenging and diverse schedules in all of motorsports," said Randy Bernard, CEO of the Indy Racing League.
"We want to recognise the drivers that master the disciplines that make up this sport as they pursue the ultimate prize – the IZOD IndyCar Series championship. We feel this platform will give added value to events on our schedule and creates more momentum behind the drivers and teams that excel at ovals and road races."
Media representatives will soon nominate the greatest oval and road racers of all time before the fans have the opportunity to select the name of the trophies awarded.
When the media's top-five nominations are complete, fans will be able to vote at http://www.indycar.com/ in late May through early June. The league will work with the legends to secure the rights to names for the trophies.
The oval trophy honoree will be announced during the IZOD IndyCar Series event weekend at Texas Motor Speedway while the road trophy honoree will be revealed at Watkins Glen International.
"The sport of Indy car racing has such a long and storied legacy of so many accomplished legends that we feel this is a great way to honor their accomplishments," Bernard said.
"Many of our current drivers admire these legends, so why not have them vie for a trophy named in honor of the drivers they strive to emulate."