Tickets on sale today for Gold Coast 600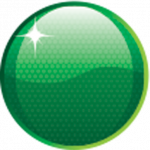 Tickets for October's Armor All Gold Coast 600 will go on sale today (Wednesday) at 9am and there is expected to be an early ticket rush for what some critics are already referring to as the world's greatest touring car street fight.
A total of 18 of the world's biggest names, including former F1 World Champion Jacques Villenuve, will join the 29 permanent stars of the V8 Supercar Championship Series for a 600km battle on the streets of Surfers Paradise from Friday October 22 through Sunday, October 24.
Once the racing ends, the rock begins with 16 internationally-recognised acts, including Empire of the Sun, Noiseworks and The Angels, blasting the night away at the Broadwater Parklands precinct at Southport. An event ticket will get fans into both the day and night segments of the SuperCarnivale.
Tickets start at just $43 for a Friday general admission ticket and $130 for a three-day event pass. Purchases can be made through Ticketek.com or by calling 13 28 49. Full event information is available through www.goldcoast600.com.au.
THE FINAL RACE OF THE 2023 REPCO SUPERCARS CHAMPIONSHIP ON ONE OF THE WORLD'S BEST STREET CIRCUITS. GO ALL IN AT THE VAILO ADELAIDE 500, CLICK HERE TO BUY TICKETS
There has been a 20 percent average reduction in ticket prices across the board on last year's event with a premium three-day Platinum grandstand seat just $310 – a massive saving of $230 on last year's four-day ticket!
This year's event will also have a much greater focus on families with dedicated alcohol-free zones and children's play areas.
Event General Manager, Shane Howard, says there has been a fantastic vibe around the event since it was officially launched on Thursday.
"The interest in this event since we launched our full list of international drivers and music acts has been a little overwhelming," said Howard.
"We have done a full evaluation of all the grandstands with the new track layout and believe we have created what will be a tremendous experience for our grandstand ticket holders.
"Despite the shortening of the track we have managed to re-configure stands and have increased seating from 8000 to around 11,500.
"We are encouraging fans to get in early to avoid disappointment because fans are already starting to realise what fantastic value for money this entire Rock and Race format is going to be."
The new-look event has had a lot in international media interest since the launch with several respected commentators leading the public praise of the concept.
"This is like an International Race of Champions for real," said Marshall Pruett, who is speedtv.com's auto racing editor in the US.
"V8 Supercars have stirred the imagination of so many people, especially since we started showing the races on Speed here in the US.
"The Gold Coast is regarded as one of the world's great events, but this is going to be insane.
"I am keen to book my flights as soon as possible and I am sure there will be plenty of people with me."
GRANDSTAND INFORMATION
A reserved Grandstand seat allows you access to all of the General Admission areas, plus your very own seat. You can come and go as you please throughout the event knowing that when all the action on track begins, you're in prime viewing position!
Platinum Grandstand Platinum grandstands are covered with a veiw of either a big screen or internal closed circuit TVs. Platinum grandstands include stands 11A, 11B, 11C, 12A, 12B, 13A, 13B, 13C, 3A, 3B, 3C, 7A, 7B, 20C, 20B, 20A, 21A, 21B and 25
Gold Grandstands Gold grandstands are not covered but have a view of a big screen. Gold grandstands include stands 4, 23 and 24.
Silver Grandstands Silver grandstands are not covered. Silver grandstands include stands 26, 14A, 14B, 27A, 27B, 27C and 27D.
Note: There are no flexi stands are this event. All grandstands are fully reserved.
For a grandstand and track layout please visit www.ticketek.com