New and improved car for Schumacher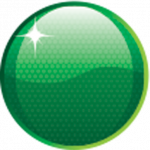 Michael Schumacher will head to the Spanish Grand Prix next weekend in Barcelona armed with a new car, as he tries to turn around a nightmare start to his comeback season.
The seven-time world champion enters the first European race of 2010 buried down in tenth on the championship table, some 40 points behind team-mate Nico Rosberg.
While most teams are expected to bring update packages to the Spanish race, Mercedes are hoping to close the gap between themselves and the race winning Ferrari, Red Bull and McLaren teams.
According to team principal Ross Brawn, both Mercedes cars will sport longer wheelbases in Spain, after the team misjudged the effect that this season's narrower front tyres would have on the car's weight distribution.
"When we got to test these tyres we realised we didn't have the correct weight distribution and we went to the limit with what we could achieve with this car," he told Autosport.
"It is not the wheelbase as such – it is the weight distribution that is not what we wanted it.
"The tyres changed quite a bit … and we didn't have the opportunity to test these tyres, and we didn't have as good a guess of what was required as some of the other teams. So we will have a modification to the car at Barcelona which will give us a better range for the weight distribution that we can achieve."
It is believed that the Mercedes engineers are working hard on giving Schumacher a 'pointer' car for future races, as was his preference at Ferrari.
The severe limits on testing in modern Formula 1 are surely not helping the 41 year old German's comeback plans, as his renowned development skills lay idle between race weekends, much unlike his previous 'team-building' experiences at Benetton and Ferrari.