Kellys sign Kelly for the V8 endurance races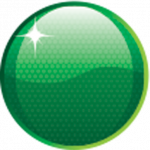 Forget V8 Supercar's endurance race co-driver rule, Jack Daniel's Racing will enter a Kelly/Kelly combination in the Phillip Island and Bathurst races later this year.
The Victorian team has signed Tasmanian racer Owen Kelly to compete in the endurance races this year and will team up with either Rick or Todd Kelly in one of their Jack Daniel's Racing Commodore VEs.
The signing means that two Kellys will still pair up in one of the team's JDR machines, although Owen Kelly is no relation to the Kelly brothers.
And the news also brings Owen Kelly his first V8 race drive of the year. The 33-year-old will compete at Queensland Raceway in the Fujitsu V8 Series in the #77 Metaland Commodore VE this weekend in Kelly Racing's first ever start in the second-tier V8 Supercar series.
Owen will also do laps in Rick Kelly's #15 Jack Daniel's Racing Holden Commodore in the first two practice sessions this weekend, with Rick unable to compete in those two sessions as he is in the top 50 percent of the championship standings, currently sitting in seventh position.
Kelly, who now competes in NASCAR Late Model speedway machines, has made eight Bathurst 1000 starts with a best finish of sixth with Nathan Pretty in 2005. Owen Kelly's best V8 Supercar result came at the 2005 Sandown 500 when he finished third partnering Steven Richards.
'OK' said that he is pleased to have locked in a competitive endurance race role for this season.
"It's certainly my best chance to win Bathurst," said Owen Kelly.
"Rick and Todd have both won it before and I've got a lot of experience there. It's really going to make it the best Bathurst for a long time because there will be genuinely 15 cars that can win the race.
"There are probably five or six of us as drivers who are in a unique position, in that we have a lot of experience in the endurance races and V8 Supercars in general but we are not racing full-time in the category.
"You can't buy that experience and for guys like me that have driven them before but are not full-time in the championship it puts us in a really good position for the endurance races with these new rules.
"I think Jack Daniel's Racing is heading in the right direction. I've worked with a lot of the guys on this team before at other teams over the years and there are a lot of great people here."
Part-owner and driver Rick Kelly was excited to welcome Owen to his team.
"It's been great to have Owen in our team," said Rick Kelly.
"His motivation and his attitude to everything has been really good and personally I'm quite excited about that. I look forward to getting him in one of our Jack Daniel's Commodores and having him drive in our race team."