Gilmour purchases new Dallara for F3 attack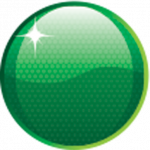 Queensland driver Chris Gilmour will make a return to the Formula 3 Australian Drivers Championship this weekend at Phillip Island after purchasing an ex-Fortec new Dallara F307.
The vehicle, brought into the country by Queensland sports car racer Steve Morcombe, was driven by Greg and Leo Mansell – sons of F1 world champion Nigel – during its time in British F3 before being imported to Australia in 2008.
Gilmour Racing purchased the car recently, preparing it for its return to the track next weekend.
"I haven't even turned a lap in it yet," Gilmour said.
"But I can't wait to get in it. it will be good to get back behind the wheel after a long break. It's been seven months since I was behind the wheel and that didn't end very well with a big crash at Oran Park.
"We have only just finished going over every single nut and bolt and making sure that our flawless record of no mechanical breakdowns remains intact."
The team has forged a relationship with the top British F3 winning Fortec squad, drawing on the teams' information – and the support of former Scud Racing mechanic Terry Stott, now based with Fortec in the UK – to assist their program this year.
"It might take a race or two to get a grip on the car, but I see no reason why this can't be the package to return Gilmour Racing to the top of the results sheet in F3 racing," Gilmour said.
In other pre-Island Formula 3 news, TanderSport will make a return to the class with Kiwi Ben Crighton at the wheel, while his countryman Mitch Evans will be back for Team BRM. Kristian Lindbom has also secured his spot on the grid with Astuti Motorsport.
A minimum of 10 cars are set to take the starters orders, all part of the third round of the Shannons National Motor racing Championships.