Formula Ford test donated for Keith Evers Fund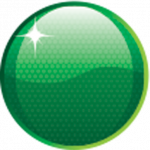 Long time friend and racing colleague Mike Borland has been the latest motorsport identity to generously contribute to the Keith Evers Recovery Fund.
Borland has donated a full Formula Ford test and evaluation day at Winton Raceway in North East Victoria in August or September in a 2010 Spectrum, which will be auctioned on Saturday, May 1.
Former V8 Supercar Team Manager, Keith Evers, has been diagnosed with Acute Myeloid Leukemia – commonly known as AML and is under going chemotherapy at the Gold Coast Hospital before another assessment is made on the next phase of his treatment.
A series of fund raising initiatives have been developed to help Evers including a massive memorabilia store at Queensland Raceway on April 30-May 2, a formal auction on Saturday afternoon and an account at the Bank of Queensland where fans can donate funds. (BSB: 124001; Account: 21422310).
There is also a separate pre-event auction on E-Bay, which can be sourced through Speedcafe.com.au.
The test is for either a talented young driver looking for a break in the sport or a fan wanting a once in a lifetime experience.
Borland and Evers started as first year apprentices at International Harvesters in 1980 and subsequently went on to work on several motorsport projects together over many years.
Borland now owns and operates Borland Racing, which is one of Australia's most successful Formula Ford teams and the creator of the Spectrum chassis.
"Keith and I have been mates and racing colleagues for many years and we were devastated when we heard his news," said Borland.
"We wanted to contribute to his recovery fund and I guess this is the best way we know how. Hopefully we can get him several thousand dollars for the test.
"We have dozens of people wanting to have a test with us each year, well here is someone's chance."
The only conditions of the test are that the winning bidder must comfortably fit into the car, they are available on the nominated test day and that a pre-test document is signed to cover any damage on the day.
Evers has a long history in V8 Supercar racing and Australian and international motorsport in general. His most recent role was as Team Manager with Inta Racing before financial issues forced his team owner out of the sport.
Evers lives on the Gold Coast with his wife Kerrin and twin eight-old children and is unlikely to rejoin the workforce for at least another six months.
Teams, drivers, fans and sponsors have already committed a range of items for the store and auction including helmets, race suits, car parts, Supercar rides, corporate tickets, team apparel and much more.
Every cent raised through the activities will be presented to Evers to help with his medical costs and his loss of income.
The event has the full support of V8 Supercars Australia who will be providing infra-structure and resources over the race weekend.