Victorian set to debut in National Formula Ford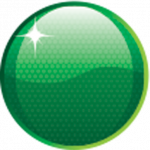 Victorian racer Jesse Fenech will make his national Formula Ford Championship debut at Round 3 at Winton in three weeks time.
Fenech will enter his privately-entered Kool Trailers Spectrum at Winton after competing in the Victorian State series for the past two years.
He said that stepping up to the national title is another way to test his ability against the best in the country.
"I have raced well at Winton before and have completed countless laps in testing so I am confident I will be pushing the pace along," said Fenech.
Fenech will complete a test at Winton with his Borland Racing Development team prior to the event.
His Winton entry comes after a successful hit out in last weekend's Victorian State Racing Championship meeting at Phillip Island where he qualified on pole in his Spectrum and took two race wins.
While Fenech waits for the Winton round, his rivals will contest the third round of the Genuine Ford Parts Australian Formula Ford Championship this weekend at Queensland Raceway.
Below is a complete entry list for the event.
| | | | |
| --- | --- | --- | --- |
| # | Team/Sponsor | Driver | Car |
| 2 | Sonic Motor Racing Services | Geoff Uhrhane | Mygale SJ10a |
| 4 | Crimsafe/CarsRus.com.au | Andrew McFarland | Spectrum 011c |
| 5 | Master Electricians/simPRO Racing | Andre Borell | Mygale SJ10a |
| 6 | Evans Motorsport Group | Adam Graham | Mygale SJ10a |
| 8 | Brad Jones Racing/Sunray | Tom Williamson | Mygale SJ09a |
| 9 | BJR/Detours/Simulator Raceway | Zac Schonberger | Mygale SJ09a |
| 11 | Linde Material Handling | Cameron Waters | Mygale SJ06a |
| 13 | Steeline/ltw Buildex/Sonic | Nick Foster | Mygale SJ10a |
| 15 | Factory Enterprises/DIY Pool Fencing | Chaz Mostert | Spectrum 012 |
| 16 | Parramatta Smash Repairs | Ryan Simpson | Mygale SJ10a |
| 22 | Shae Davies Racing/BF Racing | Shae Davies | Van Diemen RF06 |
| 30 | Road Transport Services | Tom Goess | Mygale SJ09a |
| 31 | TSR Racing/Team BRM | Martin Short | Mygale SJ09a |
| 32 | Spine Society/St. Andrew's Hospital | Jon Mills | Mygale SJ09a |
| 45 | Borland Racing Developments | Ashley Walsh | Spectrum 012 |
| 49 | CAMS Rising Stars/Minda Motorsport | Jack LeBrocq | Spectrum 011c |
| 51 | Muffler King | James Mann | Van Diemen RF06 |
| 55 | CAMS Rising Stars/Minda Motorsport | Garry Jacobson | Spectrum 011c |
| 71 | Rondo/Plastamasta/AMF | Nathan Morcom | Spectrum 012 |
| 76 | Borland Racing Developments | Ben Jurczak | Spectrum 012 |
| 77 | King's Fibreglass/Activity Playgrounds | Caleb Rayner | Spectrum 011b |
| 83 | CAMS Rising Stars/Minda Motorsport | Matthew Brabham | Spectrum 011d |