Harvick edges out McMurray at Talladega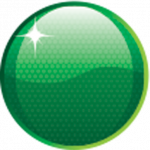 Just days after sponsor Shell announced it was leaving Richard Childress Racing for the Penske Racing and Kurt Busch next season, Kevin Harvick has scored victory at Talladega Superspeedway in nail-biting finish.
Harvick waited until the last possible moment to outdrag Jamie McMurray to the finish line by only a few inches.
"We wound up in a position exactly where we wanted to be, right up against the car in front of us coming to the tri-oval and he made the one move to the right and I went left and it just worked out really good," said Harvick.
"We knew we needed to be the second car pushing coming to the start-finish line because you can make that one swipe pass there coming to the finish line. It was just a matter of timing."
Fast closing speeds in the draft were a feature of NASCAR's first restrictor plate race since switching to the rear spoiler, and despite several major crashes marring the race Harvick was happy with the new aerodynamic set-up.
"I think the package NASCAR brought here worked out great," said Harvick.
"It is very forgiving. You can let out of the gas. You just don't want to be the very last car in the pack. While you are in the middle of the pack, you can do what you need to do and push and shove. It is more fun when they let us race the way we want to race."
Harvick, who is out of contract at RCR for next season, made his feelings known about Shell's decision to switch its sponsorship to Penske.
"I think it's great karma with everything that has happened this week with the sponsor and everything," said Harvick.
"I think it's kind of funny in itself. I think, all in all, it was really good for our team, good for all the cars that have been running well all year and we've been really close to winning races, but the karma thing is the best part."
For McMurray the result was a bitter pill to swallow after leading for so long in the final stages. The Daytona 500 winner was again strong on a superspeedway, with Earnhardt-Ganassi team-mate Juan Pablo Montoya finishing third.
"You're coming to the checkered flag like that, you only get to go one way and I really thought he would go to the outside, so I guarded that more," said McMurray.
"When he went to the inside, it really pulled my car around and you just don't have the momentum he has."
Marcos Ambrose was classified in 37th position in the Aaron's 499 today after being taken out in one of the day's major wrecks. More information on Ambrose's day in separate story to follow.
RESULTS: Aaron's 499 at Talladega Superspeedway
Race 9 of the 2010 NASCAR Sprint Cup Series
| | | | |
| --- | --- | --- | --- |
| 1. | #29 | Kevin Harvick | 200 laps |
| 2. | #1 | Jamie McMurray | |
| 3. | #42 | Juan Pablo Montoya | |
| 4. | #11 | Denny Hamlin | |
| 5. | #5 | Mark Martin | |
| 6. | #6 | David Ragan | |
| 7. | #33 | Clint Bowyer | |
| 8. | #2 | Kurt Busch | |
| 9. | #18 | Kyle Busch | |
| 10. | #09 | Mike Bliss | |
| 37. | #47 | Marcos Ambrose | 188 laps |
2010 NASCAR Sprint Cup Series
Points Standings after Race 9
| | | |
| --- | --- | --- |
| 1. | Jimmie Johnson | 1323 |
| 2. | Kevin Harvick | 1297 |
| 3. | Greg Biffle | 1237 |
| 4. | Matt Kenseth | 1224 |
| 5. | Kyle Busch | 1163 |
| 6. | Mark Martin | 1154 |
| 7. | Kurt Busch | 1146 |
| 8. | Dale Earnhardt Jr | 1142 |
| 9. | Denny Hamlin | 1138 |
| 10. | Jeff Gordon | 1130 |
| 11. | Clint Bowyer | 1086 |
| 12. | Jeff Burton | 1082 |
| 30. | Marcos Ambrose | 787 |