Drewer to make F3 debut at Phillip Island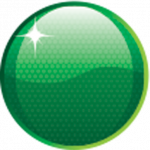 Adelaide driver Tom Drewer will return to Australian shores for this weekend's third round of the Formula 3 Australian Drivers Championship at Phillip Island this weekend.
Drewer will compete with R-Tek in his first race in an F3 open-wheel race car.
"It's only a brief visit back to Australia, but its fantastic that Ian Richards from R-Tek has given me the opportunity to race a Formula 3 Dallara," Drewer said.
"The decision was only made today and I will barely make it to Phillip Island in time to jump in the car!
"Not having driven a F3 car before, we will just see how it goes.
"I have certainly raced plenty of high down force cars on the ultra fast North American circuits such as Road Atlanta, Miller Motorsport Park, Laguna Seca, and Mosport in Canada, so I guess that experience and the nature of the Phillip Island layout should help, but as with every new car it will be a steep learning curve particularly with no testing."
The Australian international driver is currently in his third year in the USA concentrating on driving prototype sportscars in the IMSA American Le Mans Series.
In his first USA racing season (2008), Drewer won the IMSA Lites 2 Championship with ten victories, 11 pole positions and five lap records.
Last year he competed in a Panoz Elan L1 sports prototype and finished seventh in the senior title chase with ten top 10 finishes, a pole position, and a podium finish in the last race of the series.
This year, Drewer has tested a Oreca Courage Formula Le Mans LMPC prototype sportscar and the Panoz Team PTG Esperante GT2 machine.
Two weeks ago he also drove for the APR team in the world racing debut of the VW Golf Mk 6 GTI at Barber Motorsport Park in Birmingham, Alabama USA.
Drewer and the Formula 3 Championship is part of the third round of the Shannons Nationals Motor Racing Championships at Phillip Island this weekend. Also competing at the Victorian circuit is the Australian Superkart Championship, the Australian Saloon Car Series, the Commodore Cup National Series and the Australian Manufacturers Championship.
For a quick look at Drewer racing in the USA, check out his YouTube video …