Ambrose gets caught in Talladega carnage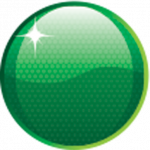 Marcos Ambrose has slipped to 30th in the NASCAR Sprint Cup Series points standings after getting caught up in a multi-car pile up in the Aaron's 499 at Talladega Superspeedway in Alabama today.
Ambrose was one of nine drivers caught up in the wreck, later classified in 37th position.
Ambrose was carving through the field after a green-white-chequered flag scenario saw a two-lap dash to the finish, however when Joey Logano made contact with Ryan Newman coming out of the final turn, a chain reaction saw Bobby Labonte's car fire into the side of Ambrose, sending his car hard up into the outside wall.
"It's just one of those tough days at Talladega, I said coming into the weekend you either win or wreck, and today just wasn't to be," said Ambrose.
"We worked hard at the car all day long, and by the end of the race it was good enough to run with the leaders, and we were in a good position in the train to take advantage of it.
"It's a shame for the team, but we'll bounce back and have a fresh start next week in Richmond."
See here video of Marcos Ambrose's crash in 'The Big One' at Talladega.
But if you think the 'Big One' in the Sprint Cup race was big, you should watch the video below of the final laps of the Nationwide Series race that followed the Cup race in Talladega.
Fortunately all drivers, including Dennis Setzer, who endured a wild ride up into the catch fencing as his car was engulfed in flames, were uninjured.
Ambrose was also delayed mid-race when he made contact with Brad Keselowski on pit-road – see video below.