McRae leads Malaysian Rally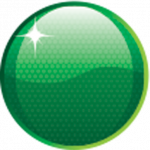 Perth-based Scotsman Alister McRae heads the leaderboard midway through the Malaysian leg of the Asia Pacific Rally championship.
39-year old Alister with his Australian co-driver Bill Hayes steered their Proton Satria Neo S2000 to take a 17.2-second lead.
Driving under the Proton R3 Malaysia banner, McRae never looked back, taking the opening stage in convincing style and went on to finish strongly with Japan's Katsu Taguchi (Mitsubishi Evo X) lying second overall.
Taguchi and Brisbane-based co-driver Mark Stacey are still very much in the fight with India's Guarav Gill in a similar vehicle, lying third.
"I guess things worked out well for us," said McRae.
"We know it's going to be a tricky venue and rain could make it worse. But the weather held even though it rained a little towards the end. But by then he was home and dry and the rest will have some catching up to do on Sunday.
"Katsu is an experienced competitor and he has a reliable car. And in rallying, you can never take things for granted. There is a still a long way to go and hopefully I can keep my lead"
The day was not so good for Proton R3 teammates, Chris Atkinson of Australia and Stephane Prevot of Belgium, when an electrical failure early in the day cost them seventeen minutes and are fifth in the Asia Pacific segment of the event.
"We lost some precious times and it would be difficult to make up for the deficit," said Atkinson.
"Obviously it's too big a gap to make up, but sometimes the unexpected can happen."
It wasn't just Atkinson who had suffered. Malaysia's hope Karamjit Singh and his Mitsubishi Evo VIII had to retire early due to a mechanical problem barely two kilometres into the opening stage.
Leaderboard – End of Leg #1 Malaysian Rally
| | | | |
| --- | --- | --- | --- |
| No | Driver | Car | Time |
| 1 | Alister McRae | Proton Satria Neo S2000 | 2:04:16.9 |
| 2 | Katsu Taguchi | Mitsubishi Lancer Evo X | +0:17.2 |
| 3 | Gaurav Gill | Mitsubishi Lancer Evo X | +1:26.2 |
| 4 | Rifat Sungkar | Subaru Impreza WRX | +19:31.7 |
| 5 | Chris Atkinson | Proton Satria Neo S2000 | +19:45.3 |