V8 drivers unlikely for Race of Champions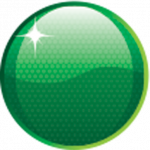 The chances of an Australian V8 Supercars driver competing in the 2010 Race of Champions are slim after confirmation of the event's date and venue recently.
The Race of Champions will be held in Dusseldorf's ESPRIT Arena, and will take place on November 26-27. It moves to Germany this year after it was staged at Beijing's Bird's Nest stadium in 2009.
The Nov 26-27 date means that the Race of Champions is scheduled just a week before the Sydney Telstra 500 – the V8 Supercars Championship Series season finale. It would seem impossible for any of the current top-line V8 drivers to be allowed to attend, especially considering the fact that the title could go down to the wire.
Reigning V8 Champ Jamie Whincup was on the initial list to compete last year in Beijing, however, he pulled out after a tough V8 round at Surfers Paradise and returned his full focus to his title chase. Whincup went on to win the championship.
German Formula One stars Michael Schumacher and Sebastian Vettel are already confirmed to represent their nation for the event. With V8 drivers likely to miss out, Australia's representation is sure to come from our international stars like Mark Webber, Will Power, Casey Stoner or Troy Bayliss.
The 2010 Race of Champions will be the 23rd in the event's history, pitting top drivers from different motorsport disciplines against each other in contests in a variety of machinery from buggies to rally cars.