Veteran touring car racer enters V8 Utes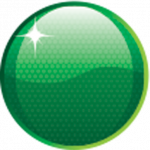 Touring car veteran Charlie O'Brien is coming out of retirment and will drive in the remaining rounds of the 2010 Yokohama V8 Ute Racing Series, protected by Armor All.
O'Brien hadn't raced since the 2005 Melbourne Grand Prix in a Porsche, however after driving in the V8 Utes 'Ten Years of Legends Race' at the Clipsal 500, he is keen to get behind the wheel again.
"I've being thinking about getting back into it for about six months now and the opportunity driving in the Legends race really pumped me up," he said.
"It gave me a chance to see if I would enjoy it and I did."
Although O'Brien has never raced in the series until Adelaide, he was involved in 2008 with Rhys Hansford and Paul Williams and has just purchased Layton Crambrook's 2008 series winning Ford BF.
"I chose the Ford because I liked the idea of going to an FG next year, I don't have a particular biased to either Ford or Holden and hopefully the car is the way it was when Layton drove it."
The Gold Coaster has found some local backing from Coombabah Shopping Centre and will run under car number 15.
"The number doesn't really mean anything to me. It's just a number I've run for the longest in my 30-40 years of racing. I ran it in NASCAR days and Carrera Cup," he said.
At 21 years of age, the Queenslander was the youngest ever winner of an Australian Touring Championship round until Rick Kelly's first win in 2003, and was a front running touring car driver in the 70s and 80s, driving for Peter Brocks Holden Dealer Team, as well as his own O'Brien Transport team.
He also finished ninth in the Australian Gold Star Championship in a Ralt RT4 in 1983, before going on to NASCAR, Super Touring and Carrera Cup, as well as a regular in the Bathurst 1000 as a co-driver.
The Coombabah Shopping Centre backed Ford BF will be run by Peter Sportelli who O'Brien befriended in his NASCAR days. Sportelli use to manage Ian Thomas's Bright Eyes AUSCAR team, which ran in the late 90's.
O'Brien will get his first proper round of V8 Utes in the next round of the series at Winton (14-16 May).