Tagliani eyes V8 Supercar future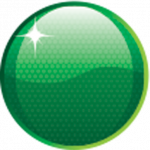 IndyCar ace Alex Tagliani is aiming to use his appearance with Kelly Racing at the Armor All Gold Coast 600 as a pre-cursor to a possible future in V8 Supercar racing.
The Canadian, who races for the FAZZT Race Team in the IZOD IndyCar Series, is in his 11th season of racing on the North American open-wheel racing scene, with 14 podiums and a race win at Road America to his name.
But Tagliani, who met his Australian wife Bronte at the Gold Coast event, already has his eye on V8 Supercars as a possible destination when his days in IndyCar are over.
"The Gold Coast is one of the most special places in the world for me – it was where I met my Australian wife, Bronte," said Tagliani.
"In 2005 I drove at Bathurst with Marcus Marshall in the V8 Supercar. That gave me a taste of V8 Supercar racing, which I have been keen to experience again as the V8 Supercars are one of the great categories of world racing.
"After that experience racing with Marcus Marshall, I have made no secret of the fact that I would like to spend a couple of seasons racing V8s in Australia once my open-wheel career is finished.
"This event will be a good thing for my CV – and I guess for a few other drivers who will be lining up from countries all over the world. I am very much looking forward to racing in the same team as my buddy Jason Bargwanna with Kelly Racing."
Kelly Racing driver Jason Bargwanna says that the signing of Tagliani is a coup for the team, with 'Tags' one of nine of the 18 internationals to already have a V8 Supercar start under his belt.
"Of all the blokes on all the list of international drivers, 'Tags' fits the mould perfectly," said Bargwanna.
"He has driven these cars, which means that he is well aware of what to expect, like how they handle and even sitting on the right-hand side of the car.
"He's raced at Bathurst and did quite well there, so he is well equipped to run well on the Gold Coast.
"He also knows the circuit very well and has been fast there and scored podiums. The IndyCar guys are confident on street circuits because they race on them quite a lot.
"As a team we are really happy to welcome Tags aboard for the Gold Coast event and he's a great pick-up for our squad."