Sisters line-up at Shannons Island round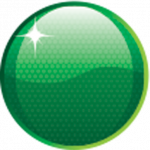 When the Australian Manufacturers Championship lines up at Phillip Island next weekend for the third round of the Shannons Nationals Motor Racing Championships, the competition will be seeing double, with Lauren Gray joined on the grid by her younger sister Maddison.
While the vastly experienced Lauren will continue her championship bid aboard her Toyota Corolla Sportivo, Maddison will be making her tin-top debut behind the wheel of the Toyota Echo previously campaigned by Lauren throughout the 2008 season.
"Running two cars means that it's going to be a hectic weekend for the limited crew we have, and obviously our Dad (Michael) will be a busy boy organising everything as the team manager," Lauren said.
"It's Maddison's first season of circuit racing, she's had a couple of rounds in the Formula Vee, and her most recent outing was at Phillip Island last weekend, so she knows the circuit well.
"The Echo isn't a high performance car by any means, you just have to get in it and pedal it hard, and being a Class E car she won't have to do any compulsory drive throughs or pit stops.
"She did a sprint in the car at Sandown last year and set some very good lap times, so I think she will do just fine."
Like the other teams on the grid for the Shannons Nationals round at Phillip Island, the event's twin one-hour long races will provide a valuable final testing session prior to the Australian Six Hour at Eastern Creek on July 18.
"Obviously the plan for Eastern Creek is to run both of the cars, it's shaping up as a really good event, but it really all comes down to funding," Lauren said.
"We're trying hard to get Maddison back behind the wheel, and Dad is keen to have a run as well.
"The Lauren Gray Motorsport cars always seem to have very good reliability, and I really enjoy endurance races, especially aboard underpowered cars, it should be a lot of fun!"
Other classes on the Shannons Nationals programme for Phillip Island include the Formula 3 Australian Drivers Championship, the Australian Superkart Championship, the Australian Saloon Car Series and the Commodore Cup National Series.
On track action commences at 9:30am on both Saturday May 1 and Sunday May 2, with racing on Saturday kicking off at 2:55pm, prior to a full program of racing on Sunday which culminates with the second one-hour long race for the Australian Manufacturers Championship.