Barry Oliver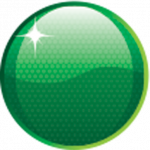 Barry Oliver is officially a motorsport legend. Not heard of him? Well yes, you probably have.
If you attended a round of the V8 Supercars between 1992 through to the end of 2007 you definitely heard him. Oliver was the on-track course commentator, responsible for keeping you up to speed with everything that was happening on the race track and off.
Oliver started race commentating at his beloved Symmons Plains Raceway. Every year the V8s raced at the Launceston track he'd be there calling the action.
"Every time the V8's raced at Symmons Plains I'd call the race," Barry Oliver said.
"It made sense to have one person calling every race in the series, to have continuity, so I'd badger the sport every time I could for a full time job.
"It worked, they asked me to cover the championship, which I did happily for 16 years.
"I have no real regrets, 180 rounds was a good run. It was disappointing that I was not required for the 2008 season, but V8 Supercars decided to change direction. It was a shame really; I thought I had something more to offer."
Now getting back to 'motorsport legend' – in his native Tasmania he is just that. Not only does he write a racing column for the Saturday Examiner, in 2007 his contribution to the famous Targa Tasmania was recognised with his inclusion in the event's Hall of Fame and then the year after he was honoured as a Targa Legend.
So far Oliver has raced in 18 Targa's and won eight of them with fellow Targa legend and seven times Bathurst 1000 winner Jim Richards.
"My most memorable racing experience is easily co-driving with Jim Richards," Oliver said.
"We've done 10 Targa Tasmanias together and been very successful – winning together for the first time was wonderful.
"Outside of that, calling the very first Australian Grand Prix was a highlight. Back then a commentator would call 15 or 16 laps and then hand over the mic to someone else. Well that year the race only went 14 laps thanks to the rain, so I called the entire race.
"Calling Bathurst is also a thrill. It's a long day, but a great day."
While he's no longer involved in V8 Supercars nor his popular Tasmanian based driving school business, he's still very involved in motorsport.
"I'm still involved with CAMS and the Motorsport Hall Of Fame," Oliver said.
"After ending my association with V8 Supercars I called races for the Touring Car Masters, but that stopped recently thanks to a lack of a naming rights sponsor and a change in staffing.
"I'm still involved in tarmac racing. Jim (Richards) and I will do five events this year. We've got the Targa Tasmania coming up, followed by the Targa West in Western Australia and the Targa High Country in regional Victoria.
"Other than that I would describe myself as happily semi-retired, but still very much enjoying my racing."