2011 F1 tyre decision expected soon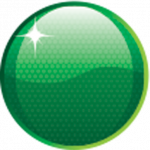 The identity of Formula One's 2011 tyre supplier may be known inside a week, with teams reportedly eager to have the situation resolved by the upcoming Spanish Grand Prix.
Michelin and Cooper Avon are thus far the only two manufacturers to submit formal proposals, with the Formula One Teams Association having finally conceded that Bridgestone will not return next season.
Autosport report that Michelin have an 'in principal' deal with FOTA, while Cooper Avon, who submitted their proposal at last weekend's Chinese Grand Prix, is the option favoured by F1 commercial boss Bernie Ecclestone.
While Cooper Avon has refused to reveal any details surrounding their plans, Michelin have been open in their wishes – notably a move from 13 inch to 18 inch diameter wheels, and a preference for a competitive environment.
Recent reports in the Italian media have also linked Pirelli with a late supply bid, although this appears unlikely.
McLaren team principal Martin Whitmarsh, who met with Ecclestone in China to discuss the situation, is optimistic that a solution will be found shortly.
"I think we are making some progress," he told Autosport.
"We have some options and that is something we have got to work out. I hope it will be sorted by Spain."
Earlier this month, Lotus technical chief Mike Gascoyne expressed concern with Michelin's 18 inch wheel proposal.
"It will have a huge impact, and it depends on how we address it," he said.
"The aero implications are very big as well (as the mechanical implications) – it is huge. That is why I think we need to think carefully."
He was also cautious on Michelin's preference for multiple brands entering.
"I think tyre wars, with limited testing, will be hard," he added.
"Tyre wars are great if you are on the right tyre, but pretty bad if you are on the wrong one. And again, tyre wars have never brought down costs, they only make them spiral upwards. So again I think we have to be careful about that."