Internationals pumped for Surfers chance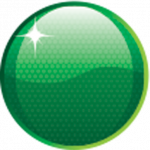 The V8 Supercars international drivers could not be more excited, six months out from the inaugural Armor All Gold Coast 600 on the streets of Surfers Paradise in October.
The most highly-credentialed line-up of international racing drivers will attack a V8 Supercars race, with a former F1 world champ, IndyCar champs, Indy 500 winners, Le Mans 24 Hour winners and a host of other experienced race drivers embarking on the Gold Coast streets.
Here is a selection of quotes from various race drivers who will find themselves strapped into V8 Supercars around the notorious and world-famous street track in late October …
JACQUES VILLENEUVE, The Bottle-O Racing
"I have some tremendous memories of the Gold Coast event from my Indycar days," said Villeneuve, from Europe.
"It has been a while since I have been to the Gold Coast, but the event has always rated highly in the world of motorsports.
"Surfers Paradise is a beautiful part of the world and I am really looking forward to getting back down there.
"Unfortunately the volcano eruption in Iceland caused some issues with me getting back down to Australia for the launch this week, but hopefully I can get down for an advance visit in coming months.
"The V8 Supercars are a fantastic series with a terrific following and I cannot wait for the chance to drive one in anger.
"I think the international driver concept for the Gold Coast 600 is already creating a great amount of interest and that will only get stronger as we get closer to the event."
DARIO FRANCHITTI, Dick Johnson Racing
"The Gold Coast event is one of the most special in world motorsports and to have the chance to go back down there and race – in no less than a V8 Supercar – is going to be something pretty special," said Franchitti, from the US.
"When I was first contacted about the idea, I thought it was fantastic and when the opportunity came up to join James (Courtney) at Dick Johnson Racing, it was the icing on the cake."
"Do I wish that the Gold Coast race was still part of the IndyCar Series, of course I do, but that is not possible for a lot of reasons.
"For me, this is the next best thing. I have always been a fan of V8 Supercars and I've been bugging a few friends in Australia for a drive at Bathurst for a few years, but dates have never fallen in my favour. To be back in Surfers Paradise in a V8 Supercar is going to be cool and there is not one international driver in the field that I have spoken with who is not serious about wining the event – and that goes double for me.
"To win at Surfers Paradise in both a Champ Car and V8 Supercar would be something pretty special."
SEBASTIEN BOURDAIS, Dick Johnson Racing
"I have the honor of being the only driver to have won the Gold Coast Champ Car race twice and that is something that I am very proud of," said Bourdais, from France yesterday.
"The Gold Coast is a special event for any driver who races there – it is such a fantastic place and this year I am hoping to explore the region and Queensland a little more. The concept for the Gold Coast 600 is fantastic and I cannot wait to get back out there in a V8 Supercar – racing against the best V8 Supercars have to offer as well as a host of guys who I have been racing against in some form or another all over the world through my career.
"The interest in this event in Europe is already starting to gain momentum, especially in the driver ranks, where plenty of guys are already putting up their hand for next year. I look forward to teaming up with Jonathon Webb at Dick Johnson Racing. Since it will be a first for me in V8, the expectations are measured but I hope I can do well enough to well enough to deserve everyone's trust. See you in the streets of Surfers in October."
SCOTT PRUETT, Lucas Dumbrell Motorsport
"The Gold Coast and the October event have been synonymous with the world's great motorsport events for many years and it is fantastic that this concept has been put together for its 20th anniversary celebrations," said Pruett.
"This will provide a real re-birth to the event and take it back to the glory days of the late 90s and early 00s.
"I loved my years on the Gold Coast, especially my victory in 1997 – ironically that year I was actually on my honeymoon with my wife, Judy.
"My drive in a V8 Supercar at Bathurst later that year was a great experience and one I am looking forward to repeating.
"I don't need any excuse to come to Australia, so when I received a call to be part of this program I jumped at the chance. I think the opportunity to drive a V8 Supercar on one of the world's greatest street courses will be pretty attractive to plenty of the world's great drivers."
ALEX TAGLIANI, Kelly Racing
"The Gold Coast is one of the most special places in the world for me – it was where I met my Australian wife, Bronte," said Tagliani.
"I have also had some good results over the years, including a third for Team Australia in 2006 in a Champ Car. That same year I drove at Bathurst with Marcus Marshall in the V8 Supercar Series.  That gave me a taste of V8 Supercar racing which I have been keen to experience again as the V8 Supercars are one of the great categories of world racing.
"After that experience racing with Marcus Marshall, I have made no secret of the fact that I would like to spend a couple of seasons racing V8s in Australia once my open-wheel career is finished. This event will be a good thing for my CV – and I guess for a few other drivers who will be lining up from countries all over the world. I am very much looking forward to driving with my buddy Jason Bargwanna in the Kelly Racing Rock Commodore."
SCOTT DIXON, Jack Daniel's Racing
"Gold Coast as a race, for me it was my favourite race," said Dixon.
"I'm probably a little biased because I can catch up with friends and family with it being so close to New Zealand. The fact that you have the party atmosphere, you have a big race going on, it's by the beach, you couldn't ask for anything more and it's definitely a standout.
"I'd say 90 percent, or even 110 percent, of the drivers, always loved that race. It was the best race that we go to and everybody looked forward to it.
Everybody would fly in a week before the race. A lot of the races here in America you fly in the Thursday night before it starts on Friday. It's a shame that we're not back there in the IndyCar but to obviously go back in a V8 is going to be even cooler."
DAVID BRABHAM, Stone Brothers Racing
"Unfortunately I have never had the chance to race on the Gold Coast before, but all that is about to change," said Brabham.
"The event is well known around the world and it has always been of extra interest to me because the Gold Coast is home to most of my family. (including dad Sir Jack Brabham who won the
1959-60 and 66 F1 world titles and brother, Geoff, who is also a former Le Mans 24-hour winner).
"It is one of the world's toughest street circuits and attacking it in a V8 Supercar will be no easy task, especially for those who will be driving one for the first time. Fortunately I have done a few laps in a V8 over the years and I am looking forward to getting out there.
"I have a full season of ALMS racing for Highcroft Racing ahead of me in the US and other selected events, including the Le Mans 24-hour, but then we head home for what should be a terrific week."