Gold Coast 600 to be announced tonight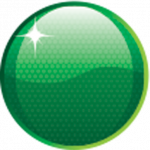 Details of the Gold Coast street race will be unveiled to the public tonight, with a number of key announcements set to be made about the new event.
A multi-year naming right sponsor will be confirmed, a name change will be announced and the full list of 18 international drivers will be released. The drivers are believed to represent 12 countries from around the world.
Each of the international drivers, representing many of the world's top racing categories, will drive with Australia's V8 Supercars drivers at the new all-V8 Gold Coast 600 race in a unique format.
The name 'SuperCarnivale' has been dropped, simply in favour of the 'Gold Coast 600.'
Speedcafe.com.au understands that the event will change its marketing focus for 2010, introducing many family-friendly initiatives to go along with a massive entertainment program, which will include a host of major national and international acts.
A new ticketing price structure will be locked in as well, which is rumoured to see selected tickets reduced in price by more than 20 percent on 2009 prices.
Besides the V8 Supercars major international race, the main support class will be the re-introduction of the Australian Legends category that was brought in at the last minute last year. The class will see many of Australia's most famous cars and their original drivers invade the Surfers Paradise track.
Tickets will go on sale next Tuesday, but before that, the entire Gold Coast 600 package will be officially unveiled at 8pm tonight at the Broadwater Parklands on the Gold Coast. Speedcafe.com.au will provide every detail as soon as possible tonight.