Kelly signing Dixon re-ignites old rivalry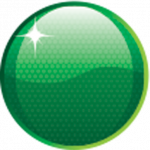 Scott Dixon's ride with the Jack Daniel's Racing V8 Supercars team at the Armor All Gold Coast 600 will be re-ignite an old racing rivalry.
Team owner Todd Kelly and Dixon were once fierce rivals in the 1998 Australian Formula Holden Championship, with Dixon edging out Kelly for the title before moving to the United States to pursue a career in North American open-wheel racing.
Kelly, the 2005 Bathurst 1000 winner, now welcomes Dixon into he and brother Rick's Jack Daniel's Racing squad for the October 22-24 race meeting, which will be Dixon's first race in a V8 Supercar.
"We started out together in Formula Holden so we go back to nearly the beginning of our careers," said Todd Kelly.
"We were pretty fierce competitors back in those days so it's will be interesting to get him back in our team in one of our Jack Daniel's Racing Commodores at Surfers.
"Since we were rivals Scott has gone on to win championships and an Indy 500, and it doesn't get any bigger than that, so we are certainly lucky to get guys of his calibre in our category and it's great to have him as a part of Jack Daniel's Racing."
Dixon, who drives for Target Chip Ganassi Racing in the IZOD IndyCar Series, says he's excited by his new challenge.
"I'm definitely looking forward to it," said Dixon.
"To go back to the Gold Coast, it's definitely a lot different to any of the other times I've run there.
"I think when we went down there it's a race that I always watch before our IndyCar race and obviously coming from New Zealand and racing a lot in Australia, (V8 Supercars) has been a series I've always followed.
"From my racing career, Australia was a lot of it. It was definitely my big break into having to transition to America and obviously living in Melbourne for a while there.
"I think for me to go back to those roots and actually race in this series, which is obviously a very big series down there, is going to be a lot of fun and hopefully we can get a good result out of it."