Courtney: A different race driver in 2010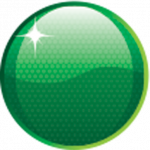 James Courtney is a changed man according to Dick Johnson Racing's team manager Adrian Burgess, and his results are proof of that.
Courtney and Burgess go back a long way in motor racing. The pair worked together in British Formula 3 back in 2002 – the year Courtney went within a whisker of winning the prestigious title.
Since then, the pair has remained close, and their working relationship was reunited in 2009 when the Jim Beam-backed team poached him from an imminent deal with Ford Performance Racing.
The first year of the Courtney/DJR deal wasn't perfect – highlighted by a few race wins, but also a number of misdemeanors .
THE FINAL RACE OF THE 2023 REPCO SUPERCARS CHAMPIONSHIP ON ONE OF THE WORLD'S BEST STREET CIRCUITS. GO ALL IN AT THE VAILO ADELAIDE 500, CLICK HERE TO BUY TICKETS
This year, Burgess says that a vital pre-season 'sit down' with Courtney has got his charge on the straight and narrow – and after eight races this year, it seems to have worked.
"We sat down with James before the start of the season and outlined a number of things that we needed changed in his game, and ours, to make sure we were title contenders," he told Speedcafe.com.au.
"Things had to change. We couldn't afford to start the championship like we did last year and, I guess we really had to make sure James had his head in the right place.
"We know he's quick, he knows he has got a good team, we just needed him to relax a bit more."
And relax he has. Courtney sits second in the V8 Supercars title, 204 points behind TeamVodafone's Jamie Whincup.
Burgess says that speed was never Courtney's issue – but maturity was. The 29-year-old and wife Carys became parents for the second time in February, and this could be a reason behind Courntey's levelheadedness.
"James has matured a hell of a lot in the past 18 months as well," Burgess said.
"He's maturing all the time. He's a father of two kids now. I know it's funny to say, but it does change your life, but it's been a good thing for him. His family means everything to him, and he gets so much support from them, and we try and give him the same."
Burgess says that the new maturity has produced smarter driving, and in turn, better results, and for Courtney to remain a title threat, he needs to keep the game plan in mind.
"When we're quick we're quick, and when we're not, we're not. When we can't win, we've learned that there's nothing wrong with a top six," he said.
"We came away from Abu Dhabi fourth in the championship and we weren't happy with our pace, but on reflection, we were happy with the points we put in the bag. The same with Bahrain, we weren't at all happy with our performance, but we were happy with our results.
"You've got to win when you can and get a big bag of points when you can't.
"We're all working very well together, same with Steve (Johnson). He's always been good with the team – a very rounded, polished driver, but also very good with the team."
But is there a championship in the famous Queensland team? And could it come as early as this year?
"We want to win this year. The pair of them want to win the championship, and ideally we want them to be in the top six, ideally with one of the podium," Burgess said.
"James is second in the title with a hell of a lot of racing to go. We've got Jamie in our sights, we want to win the thing, but we have to finish the year knowing that next year we've got a better chance. We don't want to be like last year where half the season we're catching up to finish sixth and seventh. It was good, but not good enough. We wasted the first half of the year. This year, we're making sure we don't waste it, and we haven't so far."
The next round of the V8 Supercars Championship Series will be held at Queensland Raceway – Jim Beam Racing's home track – on April 30-May 2.