Ambrose penalised for rules breach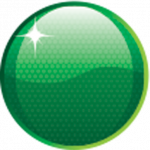 Marcos Ambrose has been penalised as a result of a technical rules violation on four Toyotas all fielded by Michael Waltrip Racing at the Samsung Mobile 500 at Texas Motor Speedway last weekend.
NASCAR confiscated parts from the front radiator mounting areas of both Ambrose's #47 JTG Daugherty Racing entry and Max Papis's #13 Germain Racing entry after irregularities were found in post-qualifying technical inspection in Texas.
The lower radiator pan on Ambrose's Camry was found to be too heavy and was found to constitute unapproved ballast.
Both JTG Daugherty Racing and Germain Racing have their Sprint Cup cars built and maintained by Michael Waltrip Racing.
Marcos Ambrose has been penalised 50 series points, his crew chief Frank Kerr fined US$75,000 and placed on probation for the rest of the season, and his team owner Tad Geschicker penalised 50 points in the owner's standings.
The points penalty drops Ambrose two spots down to 28th place in the Sprint Cup points standings, a blow as the Australian tries to claw his way back towards the Chase cut-off zone following a tough start to the season.
Geschickter said the penalties seemed harsh but that his team would accept them without an appeal and concentrate on the team's next race in Talladega this weekend, a venue where Ambrose traditionally excels.
"While the penalty feels excessive for an apparent misunderstanding on submitting a part, we also understand NASCAR has to police the sport and rule strictly to keep a level playing field among the teams," said Geschickter.
"We will work diligently to ensure that there are no misunderstandings in the future. We are focusing our energy on turning our season around and winning races with driver Marcos Ambrose."
Rules breached by the #47 team were Sections 12-1 (actions detrimental to stock car racing); 20-2.3A (unapproved added weight); 20-7 (all engine cooling system components must be approved by NASCAR prior to being used in competition); and 20-7.3A (radiator mount; failure to submit components) of the 2010 NASCAR Sprint Cup Series rule book.
NASCAR also fined #13 crew chief Robert 'Bootie' Barker US$75,000, and MWR crew chiefs Pat Tryson (#56 – Martin Truex Jr) and Rodney Childers (#00 – David Reutimann) US$25,000, with all three joining Kerr on probation for the rest of the season.
2010 NASCAR Sprint Cup Series
Points Standings after Race 8 (adjusted post-penalty)
| | | |
| --- | --- | --- |
| 1. | Jimmie Johnson | 1248 |
| 2. | Matt Kenseth | 1140 |
| 3. | Greg Biffle | 1120 |
| 4. | Kevin Harvick | 1107 |
| 5. | Jeff Gordon | 1028 |
| 6. | Kyle Busch | 1020 |
| 7. | Dale Earnhardt Jr. | 1013 |
| 8. | Jeff Burton | 1005 |
| 9. | Kurt Busch | 999 |
| 10. | Mark Martin | 994 |
| 11. | Denny Hamlin | 973 |
| 12. | Joey Logano | 941 |
| 28. | Marcos Ambrose | 735 |