Tony D'Alberto: Playing with the big boys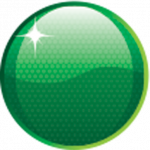 Tony D'Alberto started the 2010 V8 Supercars Championship Series in familiar territory. At the opening Middle Eastern events, he ran in or around the top 20 – a position that he has spent the majority of the past two seasons in the V8 Main Game.
But come the Clipsal 500 last month, things changed. The Centaur Racing driver qualified in the top 10 for both races and finished Sunday's race in seventh place – equalling his career best result. His good form change continued in Hamilton, where he was provisionally third in first qualifying before dropping down to eight – his best-ever qualifying result.
Things have changed at Centaur Racing, but what are they? Speedcafe.com.au's Grant Rowley spoke to D'Alberto about his swift turn around and what can be done from here …
SPEEDCAFE: The last two events of the V8 Supercars Championship Series will go down as your breakout rounds. What has changed? Where has the change come?
TONY D'ALBERTO: It's difficult to put a finger on what has changed but I keep saying that the car is very good on street circuits. It's been good on the streets for a couple of years, but we haven't shown the potential of it. Now we're in our third year of the Main Series, I've done a lot of driving in the last couple of years and I'm probably getting more out of it. The team now knows the car very well at those sort of tracks.
There are small things that have changed, but it's not like one big thing. It's not like we've got a new motor or something like that. It's all a bunch of little things.
I definitely feel a lot more comfortable running with the good guys, and I think the more we do that, the better I'll be.
SPEEDCAFE: So you feel like you belong at the front? You're more comfortable racing against the big guns?
TD: Yeah, absolutely. Before when I found myself running against the good drivers, I found myself pushing like crazy, probably overdriving the car – almost in a bit of a panic. Now, I feel a lot more comfortable mixing it with those guys. Like I said, it will only get better too …
And it's so much nicer driving with the fast guys at the front. You get out of all the rough and tumble at the back, and you can actually get some good clear air and get on with the race, rather than trying to stay out of trouble.
SPEEDCAFE: Garth Tander has been noticeable in his assistance to you of late, and has also been very complimentary of your progress. How much has his input influenced your results?
TD: Garth enjoys helping out the younger guys. He's been out at Winton helping Nick (Percat) with his Fujitsu car, and I think he's happy to see me kicking goals.
I appreciate the support because he is on top of his game, and you couldn't get much better advice from anybody in the field. I appreciate that. And he gets along with Bushy (ED: Jason Bush, Tony's engineer). They feed off each other quite well.
When I got into the top 10 for the first time at Clipsal, he was the first person I went and saw for some advice and he's happy to help me out with that.
SPEEDCAFE: So what happens when you start threatening Garth on the track? Will he offer you a similar amount of help?
TD: (laughs) I think when I start to be able to beat Garth, I don't think I'll need his advice that much.
At the moment, he doesn't see me as a massive threat, but who knows. I've still got to get more experience, learn a bit more and maybe we will start to push him a little bit harder. At the moment, he's a little bit ahead, but he's ahead of all of the Walkinshaw Racing drivers.
SPEEDCAFE: You qualified provisionally third and dropped down to eighth in the shootout at Hamilton (Race 7). Was that a case of lack of experience in the shootout? Nerves?
TD: It's funny because the team was disappointed with the end result in qualifying, which is strange because it's our best-ever qualifying result! So it was a bit of shame to drop back, but I just didn't get enough tyre temperature on the out-lap and as I was exiting the last corner to start the lap, I understeered wide and lost of bit of confidence in the front grip. You come barreling down the straight into a big braking zone, so you have to have confidence that the tyres are up to the job. I lost a bunch of time in that sector. The rest of the lap wasn't too bad – I did push a lot harder than what I did at Clipsal in my first shootout.
SPEEDCAFE: We go to Queensland Raceway next. In the past, it hasn't been a happy hunting ground for you, but there is the Sprint tyre to consider. What are you thoughts heading up north?
TD: We haven't had a lot of success there. We had a little bit of success in the Fujitsu Series (2007), but in the last couple of years, we haven't really got on top of things.
The Sprint tyre definitely suits our cars. It provides a lot of grip to our car, and our car seems to like that. I'm not too stressed about it. I think it's going to be a different challenge. No one knows how hard to push the tyre over a race distance and no one knows the best strategy yet. I'm remaining pretty open minded about it.
We definitely improved the car at Queensland last year. Maybe with some of the improvements we've had this year and with the team and myself working better, we might be able to get a bit more speed out of the car and we can improve a bit.
SPEEDCAFE: Have these results made you expectations change? Everytime you go to a race track now, are you expecting top 10s?
TD: I still see the top 15 a good result for us. We're not a regular top 10 runner yet. We've had a couple of good results and shown good speed, but we're not a top 10 runner full-time yet.
If we qualify and race in the top 15, that's good, but definitely, the expectation is higher for us. It's amazing how quickly expectations can change. The difference between first and last is so minimal, if you're not on your game, you're out. You see a lot of guys who are very experienced not able to qualifying near the top 10. It's still a hard game.