Sieders picks up sponsor, commits to V8 Utes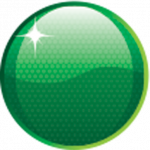 Yokohama V8 Utes Series leader David Sieders has picked up major sponsorship and has committed to the entire Ute series – and he wants to win it on his first attempt.
The New South Welshman has scored a season-long deal with Nulon engine oils after his winning on debut in Adelaide last month, teamed with FPV boss Rod Barrett in the one-off 'Legends' race meeting.
With a solid bunch of points to his name, the former Formula Ford and Fujitsu V8 Series driver has decided that the Utes is the best place for him to continue his driving career.
"It felt good to come away with what we achieved," Sieders said, who drives a Ford Falcon Ute prepared by his family team, Sieders Racing. The team also prepares cars for Andrew Fisher and Ben Dunn.
"It was an awesome effort by the team. Our team is running first, second and sixth in the championship. It was a good round for me and the team, considering a lot of the major contenders had a poor round. I think we can really give it a shake this year."
The versatile racer has competed in many racing categories in Australia, but until Adelaide, he's hardly even sat in a Ute.
"My first ever laps in the ute were basically at Clipsal. I hadn't really done laps in the car," he said.
"My ute miles were down, but I've been going to Clipsal since 2003, so I know that track very well, and that helped. I used the set-up from last year, and I ended the first practice session in position one! I backed that up with pole and the round win, so it was a pretty successful debut and one of the reasons why I want to continue in the championship."
Sieders has competed in the Fujitsu V8 Series since 2007 but couldn't raise a sufficient budget to compete in all of the rounds this year. Part of the reason why he's gone with Utes is due to financial considerations.
"The funds that I had available was only going to allow me to do half of Fujitsu Series," he said.
"My sponsors were happy to keep supporting me in the Utes so that's what I went with. Plus we picked up Nulon at Adelaide, and that's really got us over the line.
"I'd love to be racing V8s, but the Utes are pretty good. In my opinion, the Utes category is the second best support category in Australia. It's got a great balance between cost of racing and media exposure."
The next round of the Yokohama V8 Utes Series will be at Winton Motor Raceway on May 14-16.