Shell leaves Childress for Penske and Busch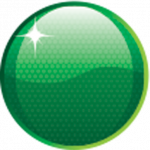 Richard Childress Racing has lost its second major backer in two years with the news that Shell Oil Company will move its NASCAR sponsorship to Penske Racing from next season.
The move has major ramifications for the Penske operation, with Kurt Busch to drive a #22 Pennzoil/Shell Dodge from 2011, with young gun Brad Keselowski to move into Busch's #2 Miller Lite Dodge.
The deal also includes sponsorship of Penske's three IndyCar Series entries for Will Power, Ryan Briscoe and Helio Castroneves with the Shell V-Power brand and a global business alliance between the oil giant and Roger Penske's massive auto empire.
Shell and Pennzoil products will be become the preferred supplier of fuels, lubricants and related products to the Penske organisation, which boasts 316 retail automotive franchises, is the second-largest publicly traded retailer in the United States and has 36,500 employees worldwide.
Penske is the last remaining major Dodge team in NASCAR and parent company Chrysler has played a major part in this deal, with Chrysler and Ferrari both part of the Fiat Group, and Ferrari and Shell major partners in both the automotive and motorsport sectors.
The move sees Shell replace Mobil 1 as the oil company of choice for Roger Penske's empire, leaving sponsorship of Sam Hornish Jr's #77 Dodge in limbo.
Keselowski's entry is currently backed by Verizon Wireless, also sponsor of Power's IndyCar, but Verizon logos are not allowed to be displayed in Sprint Cup due to Sprint's series sponsorship with NASCAR.
Over at RCR, Richard Childress now faces the prospect of trying to re-sign his star driver Kevin Harvick without a major sponsor for his #29 Chevrolet.
RCR cut back from four Sprint Cup teams to three this season following the withdrawal of backer Jack Daniel's. The team's #31 entry is backed by Caterpillar for Jeff Burton and #33 by General Mills for Clint Bowyer.
For Pennzoil, returning to Penske is a homecoming of sorts as Pennzoil first aligned with Penske as part of its IndyCar teams in 1983 and won the 1984 and 1988 Indianapolis 500 Mile Races with driver Rick Mears.
What chance a bright yellow Pennzoil Special at the 2011 Indianapolis 500?