Rose ditches Commodore for factory Subaru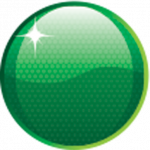 Mal Rose is preparing for his seventh attempt at the prestigious Nurburgring 24 Hour endurance race in Germany, but this time he will be behind the wheel of a Subaru instead of his ex-Garry Rogers Motorsport Holden Commodore.
Rose has been invited by UK team Rimmer Motorsport to drive their Subaru Impreza WRX STI alongside team-owner Mike Rimmer and Peter Venn. The car has been prepared by Prodrive and will compete in Class SP3T, for turbocharged vehicles up to 2.5 Litres.
The Nurburgring 24 Hour has become renowned for attracting huge fields of cars from all over the world and the 2010 event is no exception, with 35 cars expected to compete in the SP3T class alone.
Rose's call-up to Rimmer Motorsport follows a six-year run of success in the event. In 2004 and 2005, Rose finished second in Class SP2 driving a Mitsubishi Mirage, before upgrading to a modified Holden Commodore V8 Supercar in 2006. The '06 event didn't go so well for Rose, with co-driver Adam Wallis crashing out of the race, but he bounced back to finish fifth in Class SP8 in 2007, fourth in 2008 and seventh last year after struggling with a slipping clutch.
For Rose, the opportunity to race with an overseas outfit is a great honour.
"I'm going to be taking the seat from the late Llyden Reithmuller, who was tragically killed in a snow-skiing avalanche in New Zealand," he said.
"It's a sad way to get a drive, but Llyden was a great supporter of mine and Mike Rimmer said he spoke very highly of my driving.
"The Subaru will be a very different car to race compared to the Mitsubishi Mirage I raced in the 2004 and 2005 event and the Commodore V8 Supercar I've driven for the last four years, but I look forward to the challenge."
In addition to the racing, Rose will also feature in a documentary about Australian drivers in the Nurburgring 24-Hour. The documentary will be produced by Stuart Greaves from Adrenalin Video, the man behind the in-car footage on Channel 10's HD1 sports program.
The 2010 Nurburgring 24 Hour will be held from May 13-16.